Phone makers to launch fewer models in 2023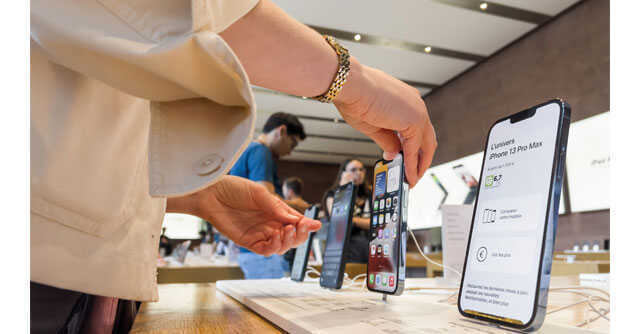 Smartphone makers are set to cut the number of models they release in the Indian market in 2023 on the back of lower consumer demand. According to industry experts and executives, brands will take a cautious approach with their product portfolio for 2023 and may not rush new handset launches until they have cleared last year's inventory. Many firms couldn't clear existing inventories during the December quarter of 2022 due to a drop in consumer demand due to global inflationary pressures.
For instance, Muralikrishnan B, President of Xiaomi India, the second largest smartphone seller in India, said the company is planning to focus on streamlining its product portfolio, scaling the affordable range, and bringing affordability offers for select products to fuel demand. He added that the brand will have a "leaner" portfolio this year.
Similarly, competitor Realme is also adjusting its portfolio in line with the shifting consumer preferences and the economic downturn. "Macroeconomic scenarios can impact demand for consumer products in more ways than one. We are closely monitoring consumer trends and adapting our offerings to meet these changing needs and preferences," said Madhav Sheth, CEO of Realme India.

Market trackers like Counterpoint Research, the International Data Corporation (IDC) and Canalys, have all noted a drop in India's smartphone market recently. For instance, in its December quarter report, Counterpoint research said that smartphone shipments in India had dropped by 9% in 2022, while Canalys noted a year-on-year decline of 27% in the quarter ended December 2022.
"Brands will be conservative with their portfolio and more thoughtful with their inventory management. Retailers are already holding on to last year's inventory. Due to overestimation towards the start of last year, brands ended up holding a lot of older model component inventory. The entire year went in clearing the inventory as the demand was much lower than their expectation," said Sanyam Chaurasia, Technology Market Analyst at Canalys, a market research firm.
Tarun Pathak, Research Director at Counterpoint, concurred, and said that most brands will be more aligned towards premium products. "We will see more foldable phones this year from Chinese brands," he added.

The premium segment is expected to remain largely unaffected by the economic situation. The segment, which includes phones priced above ₹30,000, accounted for 11% of India's smartphone shipments and 35% of market revenue in 2022, according to Counterpoint Research.
But that doesn't necessarily mean that the budget segments will be completely overlooked. On the contrary, Pathak said that some brands will focus on budget phones as well in order to cater to feature phone users who upgrade to smartphones this year. He added, however, that the premium and mid-tier segments will grow faster.
Xiaomi, for instance, is looking to tighten the budget and mid-premium segments, according to Muralikrishnan B. "While we expect the market demand to remain flat in terms of volume, we are optimistic that the IT (Income Tax) relief to the middle class would spur some demand in 2023," he said.

Canalys' Chaurasia said that pending government orders may materialize during the later part of the year, ahead of the 2024 general elections, fueling some demand. He also pointed out that big brands, who have larger margins on their products, may look to provide deals to make devices more attractive to users.
"There is no margin in the entry-level segment. Big Brands who can grab the margin from high-end will push budget smartphones and do some cost-cutting and cross-selling via high-end products," he said.
---