Garuda Aerospace raises $22 mn in Series A round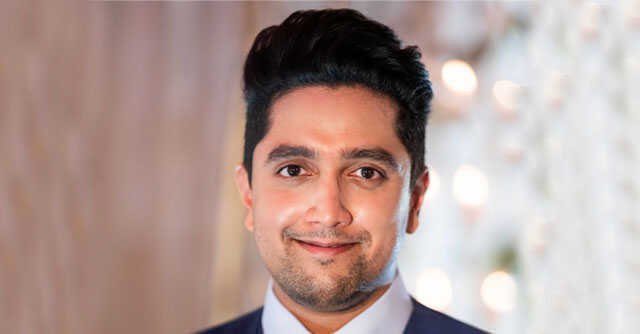 Drone maker Garuda Aerospace has raised $22 million (around Rs 182 crore) in a Series A round, led by early-stage venture capital company SphitiCap.
The round - that also saw participation from other global investors, angel investors and high networth individuals (HNIs) - pegged the company's valuation at $250 million, according to a statement.
The startup aims to utilise the funds in research and development (R&D), expansion, product development and upskilling of drone pilots.

"We aim to sell 25,000 drones in the next 18 months and are looking forward to exporting 10,000 drones to about 100 countries in the next 15 months," said Agnishwar Jayaprakash, founder and chief executive officer, Garuda Aerospace.
Founded in 2015 by Jayaprakash, the Chennai-based startup claims to have a fleet of 400 drones and 500 pilots across 26 different cities across India. It counts Tata, Godrej, Adani, Reliance, Swiggy, Flipkart, Delhivery, L&T, Survey of India, SAIL, NTPC, IOCL, Smart cities, Intel, Amazon, Wipro, IISC, MIT Boston, NHAI amongst others as part of its client portfolio.
Last year, the company raised an undisclosed amount in a pre-Series A funding round led by Ocgrow Ventures. The startup also counts former Indian cricket team captain MS Dhoni as its brand ambassador who has also invested an undisclosed amount in the startup last year.

"Garuda Aerospace has built various types of drones. Given the evolving preferences and horizontal expansion with the usage of drones in several sectors, there is a vision of growth for both companies," added Pallav Kumar Singh, managing partner, SphitiCap.
Meanwhile, SphitiCap, launched in September 2022 by Sphitigram Ventures, was founded with Singh and Mayank Mehra. The early-stage fund launched its maiden venture fund to raise a corpus of around $500 million, targeting enterprises focused on sustainability, growth and impact.
Last year, the fund invested $9 million in Noida-based electric mobility firm Corrit Electric as a part of its Series A funding round. It also invested $11.5 million in Noida-based fintech startup PayVeda and co-led the $5 million Series A funding round of eyewear retailer ClearDekho.

India's drone industry has seen a recorded jump in terms of fundraising in 2022, driven by favourable government policies and increasing use cases. Last week, drone-maker ideaForge filed its papers with the Securities and Exchange Board of India (SEBI) for public listing.
This was the second company from the drone sector to raise funds through an IPO, after the IPO of Pune-based drone startup Droneacharya Aerial Innovations Limited last year.
---