US gaming firm Epic files non-compliance appeal against Google to CCI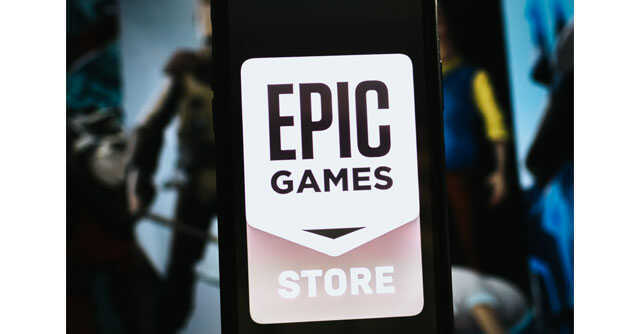 US-based gaming and app distributor Epic filed an appeal at a tribunal court in New Delhi, stating that the company stands in non-compliance of the Competition Commission's order from October last year. According to a report by Reuters, the company filed the appeal on February 9, stating to CCI that Google is yet to comply with a revised policy of operation that claimed to allow third party app stores on the Google Play Store.
The report, citing Epic's appeal, stated that the company claimed to be 'adversely affected' due to Google not allowing its app store, Epic Games Store, to be listed on the Google Play Store. "We are seeking to join Indian developers in court to support the CCI's order that requires Google to allow competing third-party app stores," Bakari Middleton, director of global public policy at Epic, told Reuters.
In October last year, a CCI verdict ordered Google to stop anti-competitive market practices, which included stifling user access to alternate apps and services. On January 25, Google filed a response to the CCI verdict, announcing policy changes that included allowing smartphone brands to pick and choose which Google apps to preinstall (instead of compulsorily loading all Google apps), as well as enabling third party app stores to be listed for downloading and installing on Android smartphones, through the company's Play Store app marketplace.

The policy alteration came off the back of a ₹2,273 crore ($280 million) fine imposed on Google by CCI, which Google has appealed against.
However, experts who spoke to Mint off the back of Google's policy change said that while some parts of the new policy are in line with global practices of a firm needing to comply with a verdict before appealing the same in court, Google's compliance actions remained a "half move".
On February 8, Mint reported that an amended Competition Bill is likely to increase the quantum of penalties imposed in a case of abuse of market dominance significantly — up from being calculated on a company's local business vertical, to its overall global revenue. Industry stakeholders said that while the move was in line with Europe's Digital Markets Act, the law still left room for concerns to be raised around it.

---