Snap launches its first Ray Tracing AR experience after nearly a year of unveiling it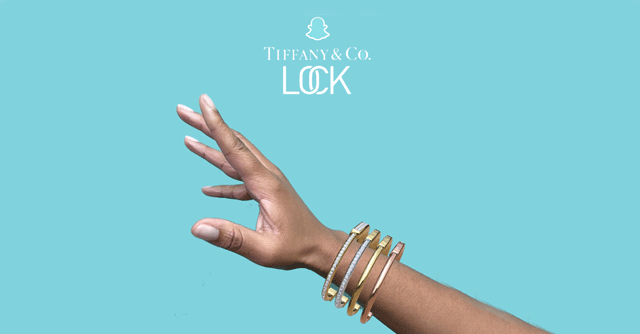 After 10 months since first speaking about it, US-based social media and augmented reality (AR) experiences platform Snap Inc has launched its first Ray Tracing powered augmented reality experience for customers. The latter comes in partnership with global jewellery designing firm Tiffany & Co., which will showcase a set of its jewellery collections through Snap's virtual 'lenses'.
Snap said in a press statement that all developers can access its Ray Tracing feature through its developer platform, Lens Studio. Ray Tracing refers to a technology that simulates realistic reflection of light in order to simulate objects that are closer to reality. The technology first came to the fore in gaming, with Ray Tracing creating realistic lighting and shadows within in-game scenes thanks to hardware advances.
After premiering on gaming consoles and personal computers (PCs), Ray Tracing was also launched on mobile phones via new generation mobile phone graphics processors by AMD and others.

To be sure, creating a 'full' Ray Tracing experience would require a device to have a GPU that supports it, as well as apps that enable developers to use the feature.
Usage for the same, however, is seemingly limited. For instance, Snap first spoke of the feature in April last year, during its annual Partner Summit. At the time, the company said that Tiffany & Co., as well as entertainment conglomerate Disney, would use the platform to build Ray Tracing experiences in Snap's AR 'Lenses' platform. Today marked the first rollout of a Ray Tracing AR experience that users would be able to view on their app.
AR experiences, however, have seen increasing interest in both consumer and enterprise spaces. At the recently concluded Consumer Electronics Show in January this year, Taiwanese electronics firm HTC unveiled a new generation of its AR glasses under the Vive lineup, which seeks to offer more realistic hand tracking and room scaling, to create a larger variety of AR experiences.

On the commercial front, Indian Institute of Technology (IIT), Madras signed a memorandum of understanding (MoU) with Indian Space Research Organisation (Isro), in order to use AR to create a simulated astronaut training platform.
---