Microsoft brings Windows 11 to Apple PCs running M1, M2 chips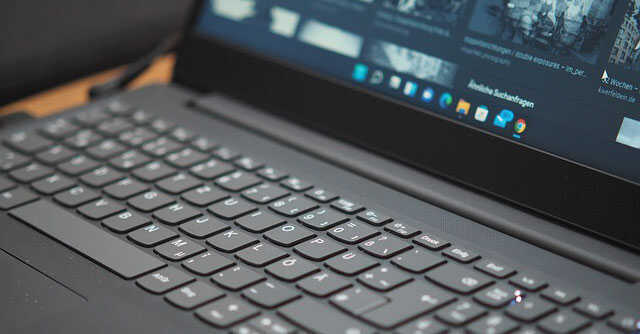 Apple MacBooks and iMacs based on M1 and M2 chips can now run Windows 11 operating system virtually using Windows 365 service or Parallels Desktop version 18, the big tech company said on its support page.
This means enterprises can now officially run Windows OS and applications on a new Mac PC.
Windows 365 is a cloud-based subscription service that can run a Windows virtual machine, also known as a cloud PC, on any device that comes pre-loaded with another operating system. In the case of MacBooks, Windows 11 will run on top of macOS Ventura.

The second option is through Parallels Desktop version 18, a cross-platform solution for running Arm versions of Windows 11 Pro and Windows 11 Enterprise virtually on any PC. It allows users to download Windows OS on Mac with a single click. It allows users to access over 200,000 Windows apps and drag and drop files between the two operating systems.
Though Apple has in the past allowed Mac users to run Windows OS using something called Bootcamp MacOS app, ever since Apple switched from Intel chips to its in-house M-series chip dual booting Windows has become a challenge. According to an XDA Developers report, published last week, the Boot Camp app is no longer available on Mac running M series chips as Windows for Arm isn't available online for download.
Windows on Arm PCs have been around since 2017 with Windows 10. It has now been updated to run Windows 11 on PCs running Arm processors instead of the widely used x86 chips offered by Intel and AMD. Arm-based laptops use less power and offer much better battery backup than X86 laptops. They also support cellular connectivity, which makes them very popular with hybrid workers.

Their limitation is that they are not as powerful, which means they cannot run heavy applications. For instance, even with Parallels Desktop version 18, Microsoft noted that Arm version of Windows 11 has limitations, which can impact its ability to handle certain hardware, games, and apps, including those relying on DirectX 12 or OpenGL3.3. DirectX 12 is a suite of multimedia tools used in Windows games.
Similarly, it won't be able to run Windows Subsystem for Android which allows Windows 11 devices to run Android applications, Windows Subsystem for Linux which allows Windows 11 devices to run GNU/Linux environment, and Windows Sandbox which allows devices to run applications in a secure environment.
---