10 lesser-known generative AI tools that you can use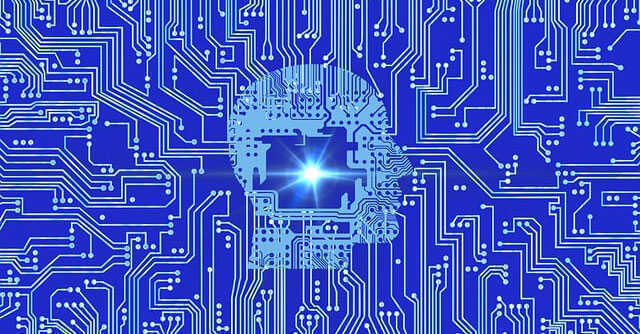 Since the time of its release in November 2022, OpenAI's ChatGPT has been gaining massive popularity; in just a week, it received more than a million sign ups. On February 7, Microsoft introduced a revamped version of its search engine Bing, powered by OpenAI's ChatGPT. As per Microsoft, the new AI-powered Bing received 1 million waitlist registrations in 48 hours.
Not to be left behind, Google, which holds a dominant position in the search domain, soon introduced Bard, a rival to ChatGPT. Other companies like Baidu and Alibaba too have now jumped on the generative AI bandwagon.
Generative AI describes algorithms that can produce text, images, video, and even music, based on the data that they are trained on. Apart from ChatGPT and Bard, Dall.e, Midjourney, and Stable diffusion are some of the popular generative AI tools.

Over time, several other alternatives, albeit lesser known, have emerged. Here are some of the tools worth experimenting with:
Chatsonic
Developed by the SEO content platform Writesonic, Chatsonic is an AI conversational chatbot similar to ChatGPT. As per the company, along with performing the tasks that ChatGPT does, Chatsonic integrates with Google Search to offer updated information to user queries. Further, Chatsonic can also create AI art and personality avatars

Jasper
Developed by Jasper AI, this copywriting tool is built on OpenAI's GPT-3. Users may input text to generate copies that are well-suited for business and marketing content. It can write in 50 different templates including blog posts, video scripts, and Twitter threads, etc. The tool can also check for grammar and plagiarism.
Copy AI

Copy AI is a writing tool that offers assistance in writing social media content, blogs, website copies, and even emails. The user would need to input a few details like the blog title, purpose, and tone, and depending on these parameters, the tool generates content within a few seconds. Copy AI currently offers over 90 tools and templates.
Stockimg AI
Stockimg is an AI-based art generation tool. It can generate book covers, posters, and wallpapers among others based on text prompt. Some of the standout features include image history for easy reference and editing, high-quality image generation, and access to a repository of pre-generated images.

Craiyon
Formerly called Dall.e mini, Craiyon is an AI image generation tool, developed as a 'lite' and free version of OpenAI's Dall.e. Based on the prompts, the tool takes over a minute to generate an image. The catch however is that in most cases, the output generated by Craiyon is less sophisticated compared to its counterparts and can be used for more informal use cases.
Avatar AI

Based on open source deep learning generation model, Avatar AI creates photorealistic portraits. As per the project blog, the tool can generate high-quality avatars which can be used for profile pictures, social media posts, posters, and can be printed on paper or cloth. A user may select up to 15 styles (from the list of over 100 styles) and for each selected style, Avatar AI will generate eight avatars.
Synthesia
Founded in 2017 by a team of AI researchers, Synthesia can produce videos using just text prompts. Based on the input prompt, the tool creates a video featuring AI avatars which can speak in over 120 languages. This tool is best suited for creating training, how-to-do, and product marketing videos. The company aims to help anyone create video content "without cameras, microphones or studios".

Wand AI
Wand offers a no-code AI-based platform for designing, building, and managing businesses. It takes data from multiple sources and connects them in pipelines to build end-to-end AI solutions. It claims to reduce the time to value, expenditure, and human workforce needed.
Pygma
Pygma is based on OpenAI's AI programming model Codex, which converts Figma designs into frontend frameworks to match the developer's coding style. It can also generate icons, compresses images, and design tokens, readily available to be integrated in the development workflow.
CodeGeeX
It is a multilingual code generation model trained on 13 billion parameters. CodeGeeX autocompletes code and offers suggestions in the current or following lines. It can also translate codes to other programming languages. Users can customise the features of the tool to configure their programming assistant.
---