Think Tank: The Future of Data Centre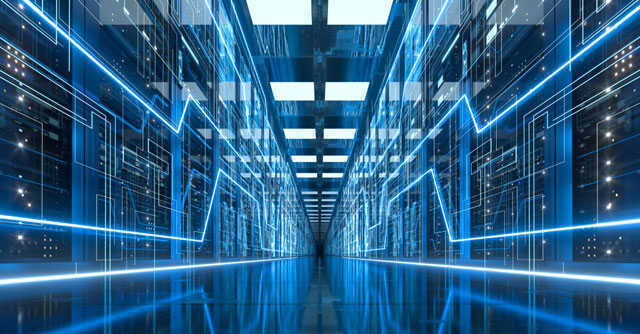 In the wake of massive data uptake, cloud adoption, digitalization, and 5G services coupled with local data storage mandates, the data centre has emerged as a favored infrastructure asset class. As demand for data shot through the roof, India is on the cusp of a data centre boom.
As per the data, by FY25, the capacity will get double. It will shift from 870 MW to 1,700-1,800 MW with a whopping investment of INR 40000 Cr. Everyone from regulators, policymakers, operators, and investors, to operators are showing heightened interest. The government is also targeting an investment of Rs 3 lakh crore in the next five years as part of the hyper-scale data centre scheme.
The fracture point is how the data centre market has changed over the last decade. What are the top trends changing the data centre industry? why does India need to ramp up its data centre's capacity? More than ever, is India well-poised to become the next data centre hub?

Edge Insights, Data Centre Think Tank—Setting the Foundation for Limitless Possibilities, in association with CapitaLand, constituted on October 7 at The St. Regis, Mumbai is the answer to the same. This co-leadership platform emphasized architecting the roadmap of such innovations and helping India become the next data centre hub by focusing on operational excellence & sustainability. The sole purpose of constituting the Think Tank is to discuss and assess the future needs and challenges of data centres and to help India pivot into a technology superpower in the next decade.
Our guest speakers are Surajit Chatterjee, MD, Data centre Group, CapitaLand India; Kirti Patil, Joint President-IT & CTO, Kotak Life; Surendra S, MD-ISA-APAC, Accenture; Mandar Kulkarni, Chief Product & Solution Officer-Cloud, Jio Platforms; Sukanta Biswas, Director, Cloud Engineering, Oracle India, and Ashwin Moduga, Research Head, Mosaic Digital. The co-leadership platform was a pool of knowledge build-up around the current and future outlook of the data centre.
Said Surajit Chatterjee, "We are looking forward to implementing separate block infra for enterprises to cater to them in terms of scalability and the next phase of growth." He also elucidated that demand and supply are always a challenge for enterprises. To address that, we need to plan it from day 1. Another point: being Capex intensive business, holding power for an organization or enterprise for a very long time ( in terms of occupancy, power, etc.) is a challenge. Surajit Chatterjee commented, "they know where they are headed. BFSI is one of their top verticals."

Said Kirti Patil, "The last two years have pressed a giant fast-forward button. Customer expectations are changing. Technology is changing. What we don't think of yesterday is readily available today. But the ask is—how can we scale exponentially?
Responding to Kirti Patil, Surajit Chatterjee said, " One of the factors to scale exponentially is to witness—your engagement and demands are also scaling up." He further iterated, "It is the utilization, designing, and engineering of a network that matters. The challenge today is—do we build it now or hold it for some time and proceed? Another biggest challenge is latency.
Responding to Surendra S concern— how do you modelize your design? Is it scalable? Surajit Chatterjee said we have to keep it very modular. This is because there is so much customization. The traditional approach of plug-in play doesn't suffix anymore. Go-live has now completely changed to customization. As a result, we can't build anything. We need to keep everything ready. Once the requirement comes in, we need to alter it as per needs and go live.

Commented Kirti Patil, "The need of an hour is data centre. For India to become an international hub, we need to look at connectivity and understand what we are doing with the data centre network."
Said Surajit Chatterjee, " The work is already in progress. CII Forum body, in its data centre chapter, has strongly recommended to the government that few of the larger global data centre players should increase their stake in the cables as the consortium." He further elucidated, "With so much digitization, latency should have a new word." We are already discussing with the government how and when we can create more opportunities because the current traffic load won't suffix in the next 5- 7 years.
Said Mandar Kulkarni, "India will surpass any other country on Edge and 5G." He further added, In India, the data centres are always in Tier I cities. However, Tier I isn't an ideal option, as we no longer need a data centre close to the organization. Tier II and Tier III cities are perfect choices today. As a result, we need to shift our focus." He further added, "the data players today need to have a cutting-edge Edge strategy. The big opportunity, today, is to develop data centre in Tier II and Tier III cities but be ready to do Edge as a service."

Agreeing with Mandar Kulkarni, Surajit Chatterjee asked—what is the typical edge size capacity one should look at? Mandar Kulkarni said, "Edge will be available in 2 or 3 sizes. But, anything larger than 4MW is the ideal size.
Stepping ahead, Surajit Chatterjee said coastal cities such as Mumbai and Chennai are leading the capacity addition race, given their proximal access to sub-sea cables, optic fiber connectivity, uninterrupted power supply, and availability of skilled manpower.
Said Kirti Patil, "These are not for Edge. These are for actual data centres. Edge is beyond that."

Commenting on the same— Surajit Chatterjee asked has the time arrived to look at Tier III cities. Responding to the same, Surendra S reiterated, we can have data parks in Tier III cities and develop Edge in Tier I.
Said Mandar Kulkarni, one of the committee has released the recommendation that the government should incentivize data centres on the usage of green. The government wants to increase these green data centres.
Moving ahead, Surajit Chatterjee said, "The government wants this asset class to grow. The government is looking at the future outlook: challenges vs. opportunities. The next step is to look at the growth of this asset class maturely for the next 10-15 and determine how to scale up." He further reiterated we need to build data parks for customers' scalability, a challenge today.

Asked Kirti Patil— isn't there PLI schemes from the government to build data centres? Said Surajit Chatterjee, yes, there are, but at the end of the day, it is the return on investment model.
He further elucidated the market is flooded with an array of players. All these players feature global technology engineering and scalability. The fracture point here is —will it define or change the market? If you look at the current state of India, there are only two major players in large categories—Sify and CtrlS. We need to create a balance. However, the best part with the global data centre players—the holding power is high, the sustainability capacity is high, and they are well-versed with the fact that the sector is here for a longer period.
Said Mandar Kulkarni, "to shape the market and not just be another player, the player needs to focus on Edge. The build-to-suit is the moment of the truth."
Stepping ahead, Surajit Chatterjee asked Sukanta Biswas, how are hyper scalers looking towards Edge as an offering stack?
Said Sukanta Biswas, "Edge is paving the way for IT-OT convergence."
Summarizing the conversion, Ashwin Moduga asked —what are the top 2 requirements from the data centre?
Said Mandar Kulkarni, "We need modular and scalable Edge. We need to focus on sustainability and ESG."
Said Sukanta Biswas, "Can hyperscale blueprint the same form and factor within the customer data centre?
Said Surendra S, "We need to focus on hybrid and cloud-WAN."
Said Kirti Patil," In my opinion, the 3 biggest requirements are: Hybrid, colocation, and network latency."
Stay tuned for more updates related to the future of data centres.
Brand Solutions is a marketing initiative for sponsored posts. No TechCircle journalist was involved in the creation of this content
---