World wide web founder calls crypto dangerous, compares to gambling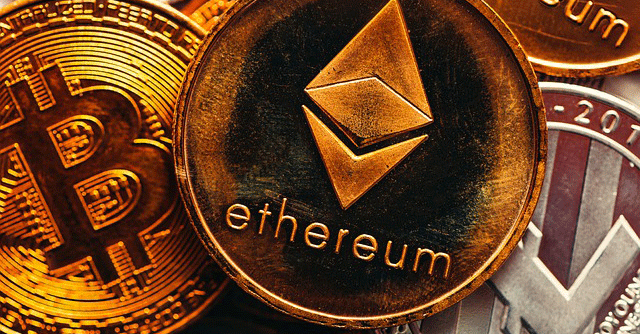 Tim Berners-Lee, the computer scientist credited with inventing the World Wide Web in 1989, called cryptocurrency "dangerous" and compared it to gambling.
Discussing the future of the web in an episode of CNBC's "Beyond The Valley" podcast published last Friday, Berners-Lee said digital currencies are "only speculative" and compared it to the dot-com bubble, in which internet stocks, often without a solid business behind them, were highly inflated.
"It's only speculative. Obviously, that's really dangerous," he told CNBC. " [It's] if you want to have a kick out of gambling, basically."

Berners-Lee believes that digital currencies could be useful for remittances if they're immediately converted back into fiat currency when they're received. Fiat money is a type of currency that is not backed by a commodity, such as gold or silver. It is typically designated by the issuing government to be legal tender.
The British computer scientist also said that he has been dissatisfied with the way his original vision for the web has panned out. For example, he has said the future of the internet is "Web 3.0," which he distinguishes from Web3.
In November 2022, Berners-Lee said at the Web Summit event in Lisbon that people are too often confuse Web3 with "Web 3.0. The latter is his own proposal for reshaping the internet. "You have to understand what the terms mean that we're discussing actually mean, beyond the buzzwords," he said, adding that "It's a real shame in fact that the actual Web3 name was taken by Ethereum folks for the stuff that they're doing with blockchain. In fact, Web3 is not the web at all."

According to him, Web3 is a nebulous term in the tech world used to describe a hypothetical future version of the internet that's more decentralised than it is today and not dominated by a handful of powerful players such as Amazon, Microsoft and Google. It involves a few technologies, including blockchain, cryptocurrencies and non-fungible tokens.
The goal behind Web 3.0 has been to make data as machine-readable as possible.
Berners-Lee has his own web decentralisation project called Solid. His Solid project will have private information stored in decentralised data stores called pods that can be hosted anywhere the user wants. The project also relies on existing W3C standards and protocols as much as possible, according to Solid's MIT website.

"Blockchain protocols may be good for some things but they're not good for Solid," he said. "They're too slow too expensive and too public. Personal data stores have to be fast, cheap and private." Also, his startup, Inrupt, aims to give users control of their own data, including how it's accessed and stored.
Berners-Lee's not the only tech personality with doubts about Web3. The movement has been criticised by some leaders in Silicon Valley, like Twitter co-founder Jack Dorsey and Tesla CEO (and now Twitter chief) Elon Musk. Critics have said that it is prone to issues that come with cryptocurrencies, like fraud and security flaws.
---