5G tablet shipment climbs 170% YoY in 2022, as 5G rollout accelerates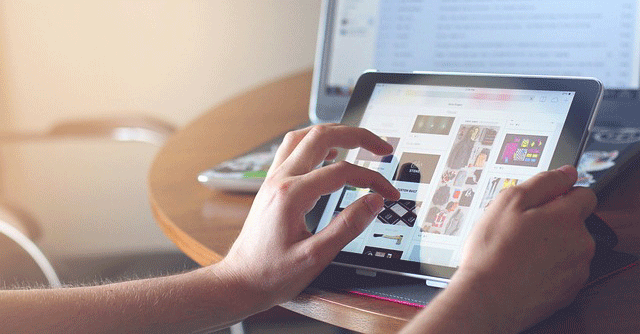 Rising consumer demand and the expansion of 5G networks have catapulted 5G tablet shipments in India 170% year-over-year (YoY) in 2022, according to CyberMedia Research's most recent analysis.
The global tablet market increased by 6% YoY in the period, with Lenovo (29%) topping the list followed by Apple (23%) and Samsung (22%). The survey found that 6% of all tablet shipments were devices with screens greater than 10 inches.
Lenovo had a 29% market share in the tablets' segment, making them the industry leader. Yet in 2022, the company saw a 33% annual drop in tablet shipments. The Lenovo Tab M8 (HD) (Wi-Fi+4G) has a 21% market share, while the Lenovo Tab M8 (HD) (Wi-Fi) held a 12% share.

Apple came up with a 23% market share, enough for second place. In CY2022, the Cupertino, California-based company saw an increase in iPad shipments of 17% YoY. Market share was 45% for the Apple iPad 9 (Wi-Fi) and 17% for the Apple iPad Air 2022 (Wi-Fi).
With a 22% share of the market, Samsung ranked third in the list. The introduction of the Samsung A8, S8 and S6 series contributed to a 29% YoY increase in shipments.
Menka Kumari, Analyst-Industry Intelligence Group (IIG), CMR, said, "Driven by a strong consumer appetite to future-proof themselves, and with 5G networks rolling out, the shipments of 5G tablets continued to gain strength through 2022. Consumers continue to seek tablets as companion devices for work, learn and play."

According to a Bloomberg report from September 29, 2022, India plans to increase financial incentives for manufacturers that make tablets and laptops in the country in an effort to lure companies like Apple and Dell Technologies, among others.
The Indian government has been making more efforts to lure global electronics brands by relaxing regulations in response to China's declining allure as a result of geopolitical worries and its disruptive Covid Zero strategy. Production of the new iPhone 14 in India began sooner than predicted, owing to a highly effective manufacturing rollout that cut the gap between China's and India's output from months to mere weeks, as per the report.
---