Capgemini reports 16.6% revenue growth to €21.9bn in 2022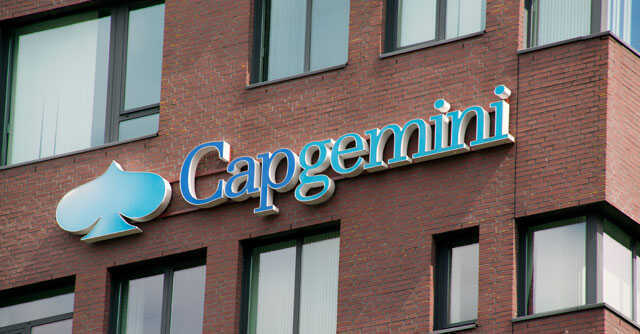 France-headquartered global information technology (IT) services firm Capgemini on Tuesday reported a 16.6% annual constant currency revenue growth, in a year that saw IT services firms face uncertainties in the face of global macroeconomic headwinds. In its CY2022 annual report, Capgemini reported 2022 revenue of €21.99 billion. Net profit rose 34% annually to €1.54 billion, while net new deal bookings climbed 16.8% on constant currency terms to €23.7 billion for the year.
Capgemini counts its financial year from January to December.
Operating margin for the period also rose by 10 basis points to 13% for the year. Capgemini also reported better-than-expected figures for the December quarter — revenue for the quarter rose 14% CC annually to €5.74 billion, while net new deal bookings for the period rose over 11% annually to €6.68 billion.

The December quarter is typically a seasonally weak period for most IT firms, in India and abroad. Despite that, most major IT firms, including Infosys, Wipro and HCLTech, as well as Ireland-based global IT services firm Accenture, reported a resilient quarter in December.
Last month, Accenture reported revenue of $61.6 billion for fiscal 2022, which it said was a 'record' 26% local currency growth for the firm. New deal bookings through the year amounted to $71.7 billion, which too was a record for the company.
For Capgemini, the manufacturing industry made for both the highest contributor to its overall revenue, and also the fastest growing for 2022 — with a 21.4% annual growth in revenue from this industry. While manufacturing accounted for 26% of its overall revenue, financial services accounted for 22%. In terms of geographies, North America accounted for 31% of the company's revenue, while Asia-Pacific and Latin America combined accounted for 9% of its revenue.

The report comes as 2022 became a period of consolidation for the IT services industry, after two years of lopsided growth driven by demand for digital transformation from companies. However, even amid uncertainties, companies have largely remained resilient through this period, signing large deals such as Tata Consultancy Services (TCS)' £600 million multi-year digital transformation contract with UK-based financial services firm, Phoenix.
However, the slowdown has also added to uncertainties in hiring and fresher intakes in IT firms. On February 9, Mint reported that homegrown IT firms may double the number of freshers who are trimmed every year on account of failing their training programs, with over 2,500 freshers tipped to lose their jobs. According to industry experts, while the rate of trimming in IT firms every year is around 1-1.5%, the same this year was tipped to be as high as 3%.
---