54% large firms in India plan to adopt zero trust access networks for security: Report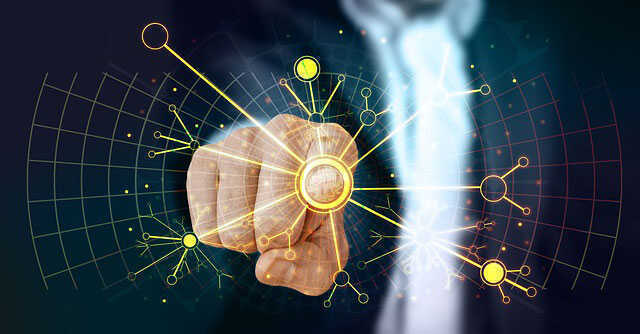 Over half of large enterprises (54%) in India or those organisations with 500 or more employees, are planning to implement technologies such as software defined branch (SD-Branch) and zero trust network access (ZTNA) as a part of a drive towards SASE adoption and keep their IT infrastructure secure, according to a new report by market research firm International Data Corporation (IDC) published on Thursday.
SASE (secure access service edge) is a cloud architecture model that allows organisations to unify their network and security tools in a single management console. ZTNA is an IT security solution that provides secure remote access to an organisation's applications, data, and services based on clearly defined access control policies. That said, it allows users to access applications without connecting them to the corporate network. This eliminates risk to the network while keeping infrastructure completely invisible.
"The implementation of SASE is driven by the increasing trend of remote work and cloud adoption, as it provides organizations with a unified solution for secure access and protection of applications and data located in the cloud," said Neha Gupta, Senior Research Manager at IDC India.

"SASE merges conventional network security functions, such as firewalls and VPNs, with modern security technologies such as zero-trust security and Cloud Access Security Brokers (CASBs), to deliver a streamlined and efficient security solution," she added.
Findings from the IDC report also reveal that 77.8% of enterprises in the BFSI vertical have already implemented solutions and policies enabling software-defined perimeter, whereas 52.2% are looking towards adopting and investing in SD-Branch components, and 54.4% are planning to implement a zero-trust network architecture and invest in related security solutions.
"Adoption of SASE-as-a-service model leads to exemplary business benefits. Enterprises can increase focus on technology innovations by outsourcing network and security management, reduce business and security risk of using multiple clouds, fasten innovation by accelerating cloud adoption, provide predictable application experience in line with the evolution of business strategy, reduce TCO of network and security operations, and much more," says Sakshi Grover, research manager, future of trust and work, IDC India.

Gupta believes that the adoption of SASE will continue to grow as organisations strive to enhance their security posture in response to the changing threat landscape and technological advancements.
Not only IDC, market research firm Gartner is also seeing enterprises are increasingly adopting ZTNA as the foundation for SASE. Its Information Security and Risk Management forecast published on October last year predicts that globally, spending on ZTNA systems and solutions will grow from $819.1 million in 2022 to $2.01 billion in 2026, achieving a compound annual growth rate (CAGR) of 19.6%.
ZTNA is predicted to be one of the information security market's fastest-growing segments, second only to cloud security and application security. Those markets are predicted to grow at compound annual growth rates of 24.6% and 22.6% respectively through 2026, it said.

---