Google's new breakthrough will make quantum computers more stable and commercially viable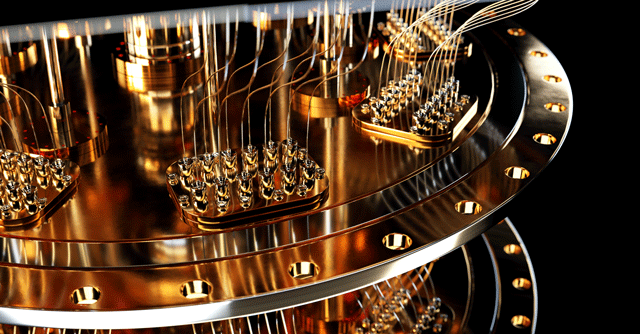 A team of researchers at Google have hit a milestone in reducing the rate of errors that quantum computers can make, by increasing the total number of the fundamental building blocks of a quantum computer. In a research paper published in Nature journal on February 22, the researchers detailed how increasing the number of these fundamental units, called 'qubits', in one grouped unit of qubits, can reduce the errors that quantum computers can make when making calculations.
According to Google, the researchers achieved this by creating 'logical qubits' — which are larger fundamental computing units created by grouping multiple singular qubits together. In their experiments, the researchers found that logical qubits made of 47 qubits managed to outperform logical qubits made of 17 qubits. Alongside the performance, this can help quantum computers be more resilient to errors made by them in calculations — a factor that would be crucial in bringing quantum computers closer to a commercial reality in the distant future.
Google and Alphabet chief, Sundar Pichai, detailed this in a blog post on Wednesday, titled 'Our progress toward quantum error correction' — adding that the achievement was the "first time" in the world for scaling logical qubits.

"Our quantum computers work by manipulating qubits in an orchestrated fashion that we call quantum algorithms. The challenge is that qubits are so sensitive that even stray light can cause calculation errors — and the problem worsens as quantum computers grow. This has significant consequences, since the best quantum algorithms that we know for running useful applications require the error rates of our qubits to be far lower than we have today. To bridge this gap, we will need quantum error correction," Pichai wrote.
He added that this could be made possible by large logical qubits, using which quantum computers that run algorithms can encode the information on larger units. These units, in turn, can protect the information and constantly use accompanying qubits to correct errors made in calculations — eventually producing "error rates low enough for useful computations."
In conventional computing, the power of a computer is measured in bits — the fundamental unit of a computer that retains one state at any given time. As a result of this physical property, bits can be measured in 0 and 1. Qubits, however, can exist in multiple states at the same time, and can therefore be 0 and 1 at the same time. While this property of the fundamental quantum particle means that it has exponentially higher performance capability than what present conventional computing can achieve, qubits are also known to be highly unstable — a factor that makes quantum computers require very specific lighting, temperature and other ambient conditions to function.

To be sure, this is not the absolute first time that error correction has been made possible in quantum computing. The first instance of a logical qubit, built by combining nine qubits to create a fault-tolerant quantum computer that can fix its errors and therefore become more efficient, was made in October 2021 by a team of researchers headed by Laird Egan of University of Maryland's Center for Quantum Information and Computer Science. Google's achievement simply took this fundamental achievement to a larger scale, which would be critical in proving that quantum computers can be used outside of a laboratory environment as well.
The achievement has been hailed by the community of researchers working on quantum computing, too. Talking to ScienceNews, Winfried Hensinger, quantum physicist at University of Sussex, said that there is "nothing fundamentally stopping us in building a useful quantum computer."
Pichai, in his post, offered a long-term roadmap, stating that the company is taking a "responsible" approach towards developing the field.

"Quantum computers have the potential to bring tangible benefits to the lives of millions. Someday, we believe quantum computers will be used to identify molecules for new medicines, create fertilizer using less energy, design more efficient sustainable technologies from batteries to nuclear fusion reactors, and produce physics research that will lead to advances we can't yet imagine. That's why we're working on eventually making quantum hardware, tools and applications available to customers and partners," he added.
---