Google rolls out third party payments for all Indian developers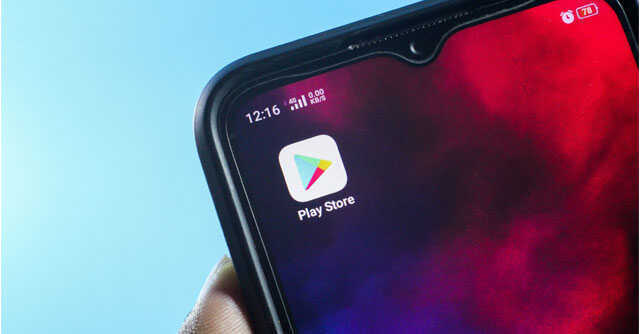 Google on Thursday officially enabled all developers in India to use alternate payment methods to bill users for apps and services they sell on the company's apps marketplace. The move comes nearly one month after the company published a list of changes to its policies, including allowing third party app store downloads on the Play Store, on January 25.
"In response to recent regulatory developments in India, we are now offering all developers the ability to offer an alternative billing system alongside Google Play's for their mobile and tablet users in India. If a user pays through an alternative billing system, the Google Play service fee will be reduced by 4%," an update to the company's official Play Console Help support page read.
Google presently charges developers a commission of 15% or 30%, depending on their annual Play Store revenue, for using its platform and payment tools. With this update, developers using third-party payment services, such as any alternate payment gateway for paid apps, services and subscriptions, will get a 4% discount on the commission — which still leaves them liable to pay 11% or 26% in commission to Google, based on how much they earn from their apps.

The update comes after the Competition Commission (CCI) cumulatively fined Google ₹2,273 crore (over $275 million) in October last year for abusive market dominance and anti-competitive conduct. Google has since filed an appeal against the CCI verdict with the National Companies Law Appellate Tribunal (NCLAT), hearings of which are ongoing at the moment.
To be sure, Google had first released a pilot program for enabling third party billing with select developers in September last year. On January 25, the company had affirmed as part of its policy changes that it will be enabling third party payments for all developers in the country.
Startups and developers, however, have claimed that Google's reaction to the CCI orders are not in compliance. A statement issued on the matter by industry body Alliance of Digital India Foundation (ADIF) said that the update is "a clear violation of a specific direction of the CCI."

"Despite not using any service of Google's, app developers will be forced to pay commissions. This is a clear violation… Google shall not impose any conditions, including price-related, on app developers that is unfair, unreasonable, discriminatory, or disproportionate to the services provided to the app developers. Further, there is absolutely no transparency as to why Google will charge 11% or 26% (commissions), even when the user avails a third-party processing service. This becomes all the more problematic, considering that most of the transactions carried out in the app digital ecosystem do not use Google Play Billing System," the ADIF statement said.
On October 28 last year, Mint reported that startups were likely to step up their fight against Google's Play Store commission, in light of CCI's verdict. Rameesh Kailasam, president and chief executive of industry body IndiaTech said at the time that the commission charged by Google "may kill the startup ecosystem, and force them out of the app economy."
"This can be seen as a gross abuse of operating system market dominance, since the typical use of a payment gateway interface for any online transaction is ideally around 1-3%. This commission rate is thus likely to be challenged by startups, in line with what the CCI order has ruled," he added.

Lawyers, however, warned that Google was not in strict non-compliance of CCI's order, since the latter is not a market price regulator.
Google did not respond to an email seeking comment on the matter, until press time.
---