Samsung to offer satellite communication on smartphones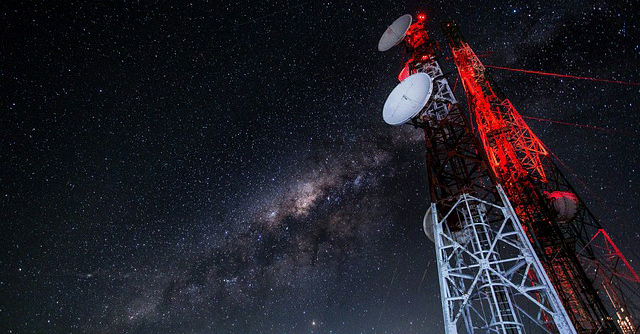 Samsung Electronics announced that it has acquired the technology to offer satellite communication on smartphones. The company said in a blog post on Thursday that it has secured standardised 5G non-terrestrial networks (NTN) modem technology for direct communication between smartphones and satellites, especially in remote areas, where there is no cellular network connectivity.
NTN is a communications technology that uses satellites and other non-terrestrial vehicles to bring connectivity to regions that were previously unreachable by terrestrial networks, whether over mountains, across deserts or in the middle of the ocean. The technology is also vital in assuring operability in disaster areas and powering future urban air mobility (UAM) such as unmanned aircraft and flying cars, according to the company.
The company said that it aims to integrate this technology into its own Exynos chip, which is used in a lot of Samsung smartphones — but not in the current flagship device, Samsung Galaxy S23.
By meeting the latest 5G NTN standards, Samsung will help global telecom carriers, mobile device makers and chip companies ensure interoperability and scalability in their services offered. This will further pave the way for the 6G-driven Internet of Everything (IoE) era, the company said.

"This milestone builds on our rich legacy in wireless communications technologies, following the introduction of the industry's first commercial 4G LTE modem in 2009 and the industry's first 5G modem in 2018, Min Goo Kim, executive vice president of communication processor development at Samsung Electronics, said in a statement.
The tech giant also developed and simulated 5G NTN standard-based satellite technology for highly reliable NTN communication with low Earth orbit (LEO) satellites using its Exynos Modem 5300 reference platform to accurately predict satellite locations and minimise frequency offsets caused by the Doppler shift, which refers to the change in wave frequency during the relative motion between a wave source and its observer.
To be sure, Samsung is not the only company to be working on satellite-based smartphone communications. In December last year, Apple launched satellite connectivity with iPhone 14 and 14 Pro for off-grid connectivity. The company relies on Globalstar's satellite network and first made this tech available in the US and Canada. It said, it will later expand it to France, Germany, Ireland and the UK.

Further, in January 2023, at the Consumer Electronics Show (CES), chipmaker Qualcomm announced a partnership with satellite communication firm Iridium to bring satellite communication to Android phones powered by Qualcomm Snapdragon 8 Gen 2.
The current generation of satellite communication technologies promises two-way texting and calling for emergency situations. But Samsung claims that future versions of its tech will be capable of sending photos and videos as well.
---