Tech companies in Japan collaborate for 'metaverse economic zone'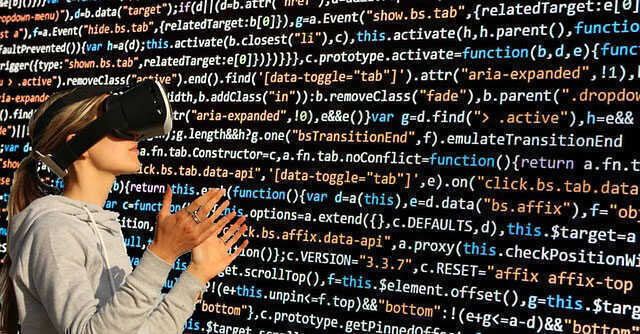 A group of Japanese technology companies, including Fujitsu and Mitsubishi, have agreed to work together to create a 'metaverse economic zone' in Japan to drive the country's Web3 strategy forward.
Web3 is based on blockchain technology, which works on a decentralisation model that broadly refers to the internet owned by its builders, users, and creators.
A 'metaverse economic zone' is a metaverse-based, cross-border special economic zone (SEZ) that lets digital businesses operate seamlessly across borders, through a legally-compliant and interactive metaverse environment with market-leading incentives. These zones cater to a multinational corporation or decentralised autonomous organisation (DAO), enabling growth in the modern digital economy.

The other names in the alliances include JCB Co., Ltd., Mizuho Financial Group, Inc., Sumitomo Mitsui Financial Group, Inc., Resona Holdings, Inc., Sompo Japan Insurance, Inc., Toppan Inc., Fujitsu Ltd., TBT Lab Inc. These companies are spread across sectors such as information technology, finance, manufacturing and automobile.
The agreement focuses on building an open metaverse infrastructure called "Ryugukoku," which will serve as a "virtual world to connect users to different Web3 services created by companies and government agencies", Fujitsu said in a statement on Monday.
The goal of the metaverse alliance is to help build the framework for corporations to tap into Web3 marketing, work reform and consumer experience initiatives, it added.

According to the statement, the Metaverse Economic Zone will be an ecosystem that will ultimately result from the interoperability between different metaverse services and platforms available to consumers in Japan. The agreement also mentions the future possibility of "providing this infrastructure to companies and government agencies outside of Japan."
Japan has been working to integrate Web3 technology into its national agenda. Earlier this month, Prime Minister Fumio Kishia recognised DAOs and non-fungible tokens (NFTs) as a way to support the government's new digital strategy. Japan's Digital Agency already launched its own DAO to help government agencies enter Web3.
While the initiative is a first-of-its-kind in Japan, already, countries like United Arab Emirates (UAE), Seoul and Taiwan are advancing with plans to take advantage of the metaverse. The

While the Indian economy is estimated to touch 5 trillion by 2025-26 and $7 trillion by 2030, and the country has 265 operational special economic zones (SEZs), a metaverse SEZ is nowhere featured in its plans as of now. Despite Indian brands like Maruti Suzuki, Mondelez, HUL and Tata's Tanishq have ventured into the space, Web3 remains an unregulated space with no guidelines from the consumer affairs ministry or any other agency of the government.
In a recent paper, published in November 2022, Anurag Wasnik, Innovation Leads at Atal Innovation Mission, NITI Aayog noted that "building a citizen-friendly meta-governance infrastructure will need a collaboration by experts from various disciplines, including designers, business model experts and lawyers, to mitigate any potential legal hurdles. The selection of this expert panel will be pivotal for robust meta-governance".
A study by Deloitte published in October 2022 further said that metaverse's potential on India's economy by 2034 is likely to range from $79-$148 billion per year or stand at 1.3 to 2.4% of the overall GDP. The same report, however, stated that "a fully immersive metaverse with smooth real-time rendering of millions of simultaneous users is still far away".

As Web3 allows users to express themselves safely using avatars and even gives them control over their data, there are concerns over data security and privacy of user data as well, the report said.
---