Top tech announcements from MWC 2023 so far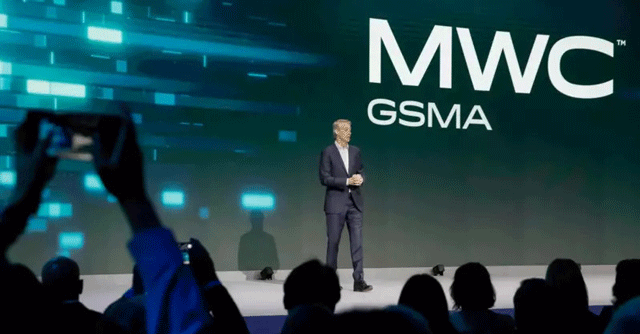 The tech industry's premier event for unveiling cutting-edge developments in the field of smartphones and related technology, Mobile World Congress 2023 unveiled on February 27 and will continue till March 2. A total of 80,000 attendees from over 200 nations will be present, and the event will feature 2,000 exhibitors this year. Here are the key announcements so far!
Qualcomm
Motorola, Nothing, Honor, Oppo, Vivo, and Xiaomi are just few of the Android smartphone manufacturers that the chipmaker Qualcomm has worked with to provide satellite-based messaging to their products, as announced by Qualcomm.

When conventional methods of sending and receiving information are unavailable, such as in rural or outlying areas, satellite-based communications can bridge the gap.
In comparison to Apple's Emergency SOS via Satellite, which only allows users to send emergency messages, new solutions are being introduced for Android phones that support Qualcomm's technology in an effort to allow users to send and receive texts even in places with no service. Although Qualcomm did not provide a precise release date, we may anticipate that some Android phones will support the capabilities by the second half of this year.
Wireless AR Glasses

Xiaomi, a Chinese smartphone manufacturer, has unveiled a prototype of Wireless AR glasses, called the "Wireless AR Smart Glass Explorer" edition. The augmented reality glasses weigh only 126 grammes and have a display at retinal level. MicroLED displays capable of 1200 nits of brightness were used to create the spectacles.
The image-reconstruction capabilities of the AR glasses are not dependent on any prisms directing the light. To facilitate adaptability to varying lighting situations, Xiaomi has included electrochromic lenses. In addition, the electrochromic glasses have a blackout mode that promises to completely exclude all external stimuli.
The augmented reality glasses' ability to wirelessly connect to Android phones, specifically the Xiaomi 13 series or any Snapdragon Spaces Ready phone.

Li-Fi or Light Fidelity Wireless Technology
Light Fidelity, or Li-Fi for short, is a wireless technology that transfers data by light rays between electronic gadgets. LEDs are used in this technology to transmit data rapidly across the visible light spectrum. There are a number of benefits over Wi-Fi that come with this technology. Unfortunately, it is difficult to put into practice due to the need for a clear view of the transmitter and receiver.
PureLiFi, a UK-based company has released its latest Light Antenna One, which uses this technology in smartphones and other connected devices. Due to its compatibility with the upcoming IEEE 802.11bb standard, LiFi may be easily integrated by manufacturers with the billions of devices that now employ 802.11 Wi-Fi chipsets every year.

Microsoft
Microsoft's next-generation hybrid cloud platform built for communications service providers (CPS), Azure Operator Nexus, is now available for public preview. Whether on-premises or in Azure, operators can run their workloads with the help of Azure Operator Nexus, which allows for streamlined deployment, management, protection, and monitoring of everything.
The company has also introduced two new AIOps services, Azure Operator Insights and Azure Operator Service Management for public preview. New Microsoft services like Azure Operator Nexus, Voice Communications Gateway, and Operator 5G Core may be monitored, diagnosed, and managed in the same way as current networks thanks to these hybrid services, reported by Forbes.

Mercedes
Mercedes-Benz, a German carmaker, and Cisco, an American IT networking business, have announced a collaboration to equip the company's next E-Class cars with Webex Meetings, calling, and AI audio capabilities, allowing mobile workers to stay in constant contact.
One of the numerous features of the new car is its ability to connect to the internet and to cellular data networks. Drivers may avoid using their phones altogether by installing the Webex App from the Mercedes Benz Car App Store on their vehicle's infotainment system's touchscreen. This feature will be accessible everywhere in the world in the next Mercedes-Benz E Class automobiles.

Rollable Phones and Laptops
Lenovo's approach to a rollable form factor appears to be promising in light of the growing popularity of foldable smartphones and even laptops.
Announced in MWC 2023, the Motorola Rizr is only five inches tall when not in landscape mode, but its POLED display extends around two-thirds of the back to serve as a secondary screen. Screen size is increased from 5.5 inches to 6.5 inches through a mechanical mechanism activated by double-tapping the power button.
A prototype of Lenovo's ThinkPad X1 Fold notebook, which features the same rollable screen technology, was also showcased. By default, it uses a normal 12.7-inch display with a 4:3 aspect ratio. In contrast, a single touch of a button activates a pair of internal motors that gently expand the screen from beneath the laptop's keyboard, transforming it into a nearly square 15.3-inch display with an 8:9 aspect ratio, reports The Verge.
OnePlus Concept Phone
Chinese smartphone maker, OnePlus, has unveiled the OnePlus 11 Concept, a smartphone that features the company's new Active CryoFlux cooling system. The company says that users will notice improved gaming performance and quicker charging times due to the phone's ability to maintain a lower temperature under stress.
The shape of things to come.#OnePlus11Concept #MWC23

— OnePlus (@oneplus) February 28, 2023
Active CryoFlux is a fancy name for a closed-loop liquid cooling system similar to that of a desktop, but much smaller and more suitable for a smartphone. Unfortunately, it is unclear at this time whether or not the Active CryoFlux cooling mechanism will be implemented into a consumer product.
Nokia
The Finnish telecom equipment maker, Nokia, announced its new brand logo after almost 60 years in business.
HMD Global, maker of Nokia mobile phones, debuted three new models at this year's Mobile World Congress in Barcelona, including the Nokia G22. They say it's the first Nokia smartphone built from the ground up to be repairable, so users can swap out a broken screen, bent charging connector, or dead battery without buying a whole new device, reported by The Verge.
Honor
Honor has announced the Magic 5 series lineup that comprises a regular and a pro variant at the MWC 2023. The Honor Magic 5 features a 6.78-inch curved OLED LTPO display with Full HD Plus (FHD+) resolution. Its in-screen fingerprint scanner and IP54 certification mean that this phone can withstand moisture and dust.
The Honor Magic 5 has 108 megapixels worth of camera hardware, including a 50 megapixel ultra-wide-angle lens and a 32-megapixel telephoto sensor. The smartphone's front-facing camera is 12 megapixels in resolution. The smartphone has a variety of functions including falcon capture, AI motion sensing, super HDR, and more. The Honor Magic 5 is driven by a Snapdragon 8 Gen 2 CPU.
---