Why Indian enterprises are cautious about deploying ChatGPT-based bots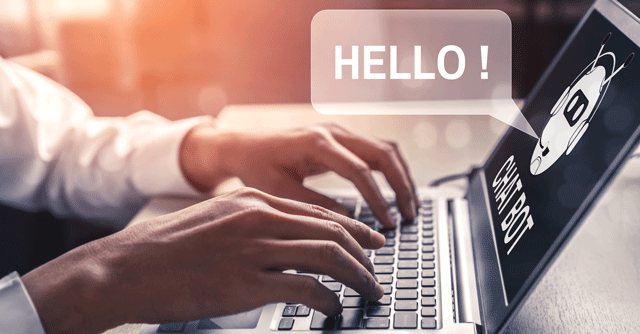 On February 22, Jio Platforms-owned conversational artificial intelligence (AI) startup, Haptik, announced that it is integrating the underlying language model behind ChatGPT, the natural language text-generating AI tool made by Microsoft-backed OpenAI, into its services. It, however, is hardly the only one — ever since the launch of the tool for public usage and deployment in November last year, multiple platforms that build chatbots have begun integrating its underlying algorithm into their own products, including unicorn Gupshup.
Enterprises, however, remain cautious in their adoption of the technology, for a wide range of reasons. Experts feel that the AI is still in early stages of development, and the fact that it can still generate incoherent and insensitive answers is a drawback, as is the fact that that platform itself needs to localized for Indian languages and use cases.
On February 6, Bengaluru-based fintech platform Velocity announced the rollout of a chatbot on WhatsApp, with ChatGPT integrated in its backend. Through the chatbot, Velocity's users will get access to their business data laid out in simplified and conversational formats, as well as recommendations on sourcing supplies or analyzing go-to markets.

"While the tool presents plenty of promise, it is true that ChatGPT itself is presently a work in progress. So, any user will need to initially vet the responses offered by the chatbot separately, which could be an initial hindrance in the adoption of the technology," said Abhiroop Medhekar, chief executive of Velocity.
It is this that analysts and industry stakeholders expect will pose a contradictory roadblock towards the adoption of generative AI platforms, even as many rush towards the attractive new technology.
"What many companies still need to work out is how to operationalize generative AI tools in a business environment, with consistency and governance. A more complete end-to-end conversational AI solution is needed for businesses to communicate with their end-users, and have an influence on the bottom-line," said Pamela Kundu, senior director at US-headquartered enterprise automation platform, UiPath.

Sanjeev Menonm co-founder and head of technology at Pune-based enterprise automation startups, E42, said that among a host of challenges that businesses face at the moment is the difficulty in customizing ChatGPT deployments for their own data sets.
"When an enterprise's database is brought in, the data volume would not be large enough to contextually differ the way ChatGPT works and is trained as — its own data sets are simply too large for any company to easily replicate. This will not only be expensive, but also an extremely massive affair. In turn, this makes it difficult for a business to customize a contextual chat environment," he said.
"The biggest threat from ChatGPT at the moment is that it can produce inaccurate and insensitive responses, which are contextually correct but semantically irrelevant," he added.

Alongside operational challenges, companies will also need to evaluate the security aspect of deploying such language models. Bern Elliot, vice-president analyst at Gartner, said that one of the biggest challenges could be exposure of intellectual property and sensitive material.
"It is important to understand that ChatGPT is built without any real corporate privacy governance, which leaves all the data that it collects and is fed without any safeguard. This would make it challenging for organizations such as media, or even pharmaceuticals, since deploying GPT models in their chatbots will leave them with no safeguard in terms of privacy. A future version of ChatGPT, backed by Microsoft through its Azure platform, which could be offered to businesses for integration, could be a safer bet in the near future," Elliot added.
Industry stakeholders agree that most businesses experimenting with ChatGPT are not looking at returns on investments (RoIs) right now, since true real-world enterprise use cases are yet to be built.

"To deliver high degrees of automation and subsequently RoIs, conversational AI solutions need to support back-end systems like contact center platforms, payment gateways and customer relationship management platforms. In terms of business adoption, we are still far away from a generative AI tool that can eventually complete a full transaction," UiPath's Kundu added.
---