Best of MWC 2023: Rollable displays, satellite networks, AR glasses define tech trends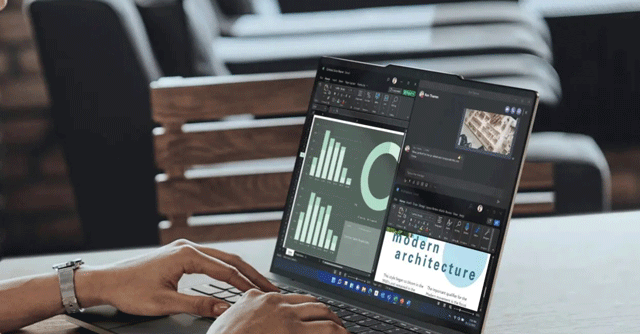 The 2023 Mobile World Congress (MWC) has concluded in Barcelona, showcasing a host of technologies for the consumer world to follow for the year to come. As with every mainstream technology showcase such as the Consumer Electronics Show hosted in Las Vegas in January every year, to personal computing-focused shows such as Berlin's IFA (Internationale Funkausstellung) or Taiwan's Computex, MWC 2023 has highlighted a number of interesting technologies that users are likely to find in their hands over the years to come. From displays that expand to the much-awaited swarm of consumer-facing augmented reality (AR) experiences, here's looking at the key technology trends that defined MWC 2023.
Flexible displays
The most obvious of the lot are rollable displays — headlined by the Moto Rizr collapsible smartphone. To be sure, smartphone makers have been looking to experiment with phone displays for a while, with Samsung's Galaxy Z series dedicated to folding displays, and other brands such as Oppo also launching foldable phones. Now, after the likes of LG and Samsung showcased rollable TVs at CES 2023, Motorola and its parent company, Lenovo, brought collapsible phones and laptops to the show.

The Moto Rizr can expand from a compact clamshell device to an expanded smartphone at the click of a button, while Lenovo's expandable laptop takes the form of a vertical tablet at the touch of a button. While none of these are production-ready at the moment, the likes of Oppo Find N2 Flip and Honor's foldable phone proves that a range of flexible display designs on consumer devices will likely define how smartphones will evolve in the coming years.
Satellite connectivity
A key trend at MWC 2023 rose in the form of satellite connectivity. Motorola, in partnership with UK's Bullitt, showcased a mobile phone accessory called Motorola Defy, which can be linked to your smartphone to add satellite connectivity to it. This is only one of such technology showcases that are likely to be stop-gap satellite connectivity solutions, before the latter becomes mainstream. This has been hinted at by Qualcomm and MediaTek — which both showcased their smartphone satellite connectivity tech through the respective satellite chip platforms. Qualcomm has already stated that it is working with phone brands to bring satellite connectivity to Android devices as early as the end of this year.

Augmented reality
MWC 2023 was full of AR glasses looking to give users an experience of lightweight, almost normal-looking spectacles that science fiction has frequently promised. On display at the show were devices such as Oppo's wireless Air Glasses 2 with a light frame and responsive gesture controls built into their arms, TCL's wired NextWear S with swappable frames, dual speakers and OLED displays with vision correction, ZTE's Nubia Neovision Glass screen mirroring AR lenses, and Xiaomi's Wireless AR Glass Discovery Edition. Also at the show was Tooz, a company that makes white-label AR glasses for various brands (including Xiaomi), which showcased a light, wireless AR glass that is limited in functionality (it only relays notifications), but is closer to the form factor that could make them mainstream.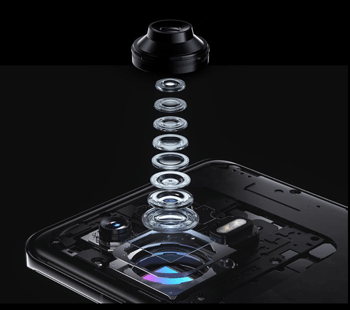 Mobile cameras cross the engineering barrier
At the show, Xiaomi unveiled the Xiaomi 13 Pro, a smartphone that uses a 1-inch type image sensor within a mainstream smartphone form factor. The reason why this is a big deal because it finally makes an image sensor more suited to the size and dimensions of a dedicated compact camera integrate within a smartphone body — thus removing a key engineering barrier that existed so far between phone cameras and dedicated ones. MWC 2023 also saw the showcase of Honor Magic 5 Pro, a smartphone that brings together three 50MP image sensors, and a large, f/1.6 primary lens, bring smartphone imaging technologies closer to dedicated cameras.
Functional accessories

Like Motorola Defy and the host of AR glasses, MWC 2023 was as much a show of smartphone accessories, as the devices themselves. On show were the likes of OnePlus' 45W liquid cooling adapter, which looks like a clip attached to the back of a phone. There was also Huawei Watch Buds — a smartwatch that has all the standard wearable functionalities, but is actually a storing case for a pair of earbuds that you find by opening the watch up.
---