Locally made wearables, hearables set to get boost in 2023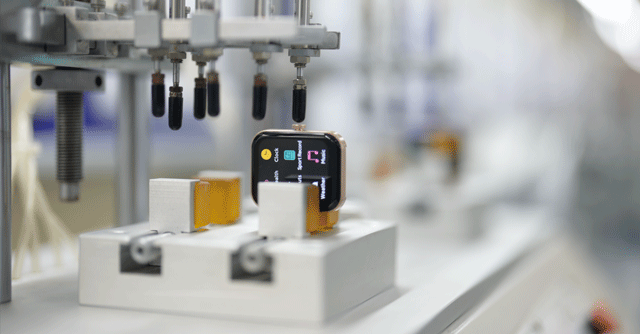 Fresh off a successful year in 2022, Indian brands selling wearables and accessories are looking at ramping up local manufacturing. The move comes at a time when electronics manufacturing service (EMS) providers in India, too, are looking to ramp up such capabilities, and see wearables as a growth area for their businesses.
For instance, Noida-based Optiemus Electronics is looking to double its manufacturing capacity for true-wireless (TWS) headphones, from half-a-million units per month to a million per month this year. The company makes smartwatches and TWS products for brands such as Noise and Boult Audio, and is expected to open its third factory dedicated to wearables in the first half of 2023. For smartwatches, it aims to expand capacities from 1.2 million per month to 1.5 million per month.
"We continue to invest in expanding our manufacturing capabilities and will open our third plant in Noida soon. We are actively enabling new lines for TWS with the capability to manufacture products with enhanced technologies like ENC (environmental noise cancellation) and ANC (active noise cancellation) as well," said Nitesh Gupta, director, Optiemus Electronics Ltd.

Mint reported that Dixon Technologies, the largest homegrown manufacturer, is also planning to open a factory dedicated to wearables by March.
Amit Khatri, co-founder, Noise, said the company is confident that local production of smart wearables will spike this year, and 90% of Noise's products are already manufactured in India. In terms of overall share of locally produced wearables, 33.6% of all TWS and 16.6% of all smartwatches shipped in India were made locally, data published by Counterpoint Research in January showed.
Liz Lee, associate director at Counterpoint, said local manufacturing accounted for 30% of all TWS shipments in 2022, compared to just 2% in 2021.

"Local manufacturing of wearables is expected to grow further and cross the 50% barrier for TWS by Q2 2023, and for smartwatches by the end of the year," said Prachir Singh, senior research analyst at Counterpoint. There are fewer manufacturers of smartwatches, which is why their share is low, but that will grow as more firms enter the segment, he added.
However, experts said that local value addition for making wearables is low. Most manufacturers are assembling and labelling products after sourcing components from China, they added.
Unlike mobile handsets, where work is mostly done on completely knocked down (CKD) units, wearable manufacturing happens on semi-knocked down (SKD) units.

"Wearables are mimicking smartphone manufacturing. When smartphone manufacturing started all kits were also imported and then assembled. Slowly, batteries, chargers, plastic components, and now camera modules are being made here," Singh said, pointing out that building facilities of wearables isn't as complex as phones and other electronics.
Optiemus' Gupta said that the company is planning to start printed circuit board (PCB) assembly in 2023 and then expand to batteries, displays, and microphones.
Sameer Mehta, co-founder, and chief product officer at accessory seller boAt Lifestyle, said the company will bring surface mounting technology (SMT) to India, but added that India doesn't have a good ecosystem of mechanicals and components for such products. "We still do not have a Bluetooth SoC manufacturing facility in India. PCB, which is 30% cost of the product, if made in India is an amazing value addition," he said.

The company had created a joint venture with Dixon Technologies last year, and shipped 15 million made-in-India wearables and hearables last year.
Varun Gupta, founder and CEO of Boult Audio, said his firm is looking to expand the share of locally sourced components used in wearables.
Accessory makers have also sought government support through production linked incentive (PLI) schemes, akin to those given for mobile and IT hardware manufacturing. However, manufacturers recognize that local manufacturing gives them an advantage regardless of PLIs.

"Local manufacturing gives us more control over the quality of the product. We are at the start of the journey of wearable manufacturing. Volume growth is there in India. Investments will grow," said Mehta.
Counterpoint's Lee noted that the increase in the shipment share of locally produced devices, especially TWS, has contributed to a 20% decline in the ASP in 2022. This has fuelled more demand.
---