Indian startups may approach CCI against Google Play Store fees again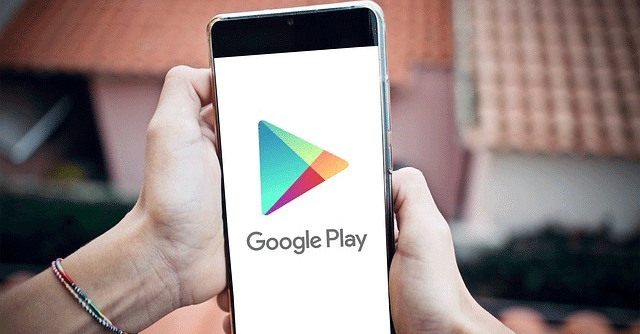 Startups and developers are considering taking legal action against Android maker Google once again for the fee the tech giant charges for digital items sold through the Play Store. Google, on February 24, opened its alternative billing policy to all developers in India. The policy allows all companies selling digital items and subscriptions through the Play Store to integrate billing methods other than Google's built in systems.
However, startups are crying foul, accusing the company of overcharging for these payments. Google charges 15% for using its own billing systems for any payments on apps earning less than $1 million in revenue annually. For others, the fee is 30%. Under the new policy, if users choose third-party billing, app developers still have to pay 11% and 26%, respectively.
Startup founders and industry stakeholders held a meeting on February 27 to discuss possible ways forward. Two founders, who are part of these discussions, told Mint that they are exploring all legal avenues which include filing another complaint with the Competition Commission of India (CCI), going to courts, and meeting with the government.

They are accusing Google of discriminatory pricing, which affects competition in the market. One of the founders said that they are planning to file a case of contempt with the CCI, claiming that Google's new policy is in violation of the CCI order.
To be sure, Google updated its Play Store Policy in January in compliance with another Competition Commission of India (CCI) order, which found the big tech company in violation of India's competition laws. The CCI slapped Google with a ₹936 core fine last October, and ordered them to allow third-party billing on Play Store.
Though third-party billing is now available to all developers, since last month, startups feel that Google is still charging too hefty a commission on third-party billing.

"Many stakeholders including startups are not appeased by this move and are mulling legal action against Google as they feel the charging of service fees is not justified and leads to discrimination," said Suvigya Awasthy, Associate Partner at law firm PSL Advocates and Solicitors.
One of the founders mentioned above said that app makers are required to pay 2-3% commissions to the third-party payment method they use. Adding Google's commission on top means that the overall commission they pay remains more or less the same as before. "The CCI rule clearly said that no discriminatory, disproportionate, or unfair conditions should be imposed on developers," the founder claimed.
The CCI in its ruling, in October, said that Google shall not impose any condition (including price-related conditions) on app developers, which is unfair, unreasonable, discriminatory, or disproportionate to the services provided to the app developer.

"Google Play's service fee has never been simply a fee for payment processing, and even when a user chooses an alternative billing system, developers receive significant value from Google Play and Android. Google Play's service fee supports our investment in these platforms—including enabling us to distribute Android for free and provide the suite of tools and services that help developers build successful businesses, all while keeping our platforms safe and secure for billions of users worldwide," a Google spokesperson said in a statement.
Furthermore, antitrust lawyers said that the startups' case may have merit too, and they can challenge Google's decision to still charge commission on third-party billing if they can establish that it amounts to antitrust.
"It is possible to spin a pricing issue into an antitrust issue. There are several pricing issues that come within the realm of competition law. If startups can establish that it is genuinely an antitrust issue that has an appreciable adverse impact on competition, the CCI has the power to take up the issue and take consequential action," said Samudra Sarangi, a Partner at the Law Offices of Panag & Babu.

Sarangi added that if legal remedies available with CCI are exhausted, the startups can approach other courts.
Ankur Mahindro, Managing Partner, Kred Jure - Advocates & Legal Consultants, said Google's decision to decrease the service charge by only 4% "is a blatant violation" of Para 395.1 and 395.6 of the CCI's order. He added that section 42 of the Competition Act 2002 prescribes that for any violation of orders under Section 27 of the Act, a penalty of ₹1 Lakh per day can be imposed subject to a maximum of ₹10 crore.
Startups can also appeal to the National Company Law Appellate Tribunal (NCLAT), he added.

"A fresh complaint may also be filed citing anti-competitive practices challenging the rates as other payment services charge anywhere between 1 to 3% commission on transactions and Google's policy change may seem like an empty formality," said Awasthy.
Google is also appearing in front of the NCLAT on an appeal it filed against another CCI order where it was fined ₹1337.6 crore for violating competition laws with the terms of its Android license.
---