HCL Technologies partners Microsoft to bring quantum computing to clients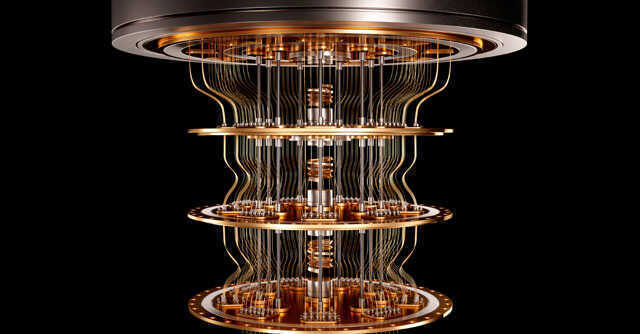 Homegrown information technology (IT) services firm, HCL Technologies, on Monday announced a partnership with Microsoft's quantum cloud computing service, Azure Quantum. Through this partnership, HCLTech will offer businesses cloud-based quantum computing services to its clients, by using Microsoft's platform as the technology stack. The services will be provided through HCLTech's Q-Labs, which has already been among one of Microsoft's partners to offer Azure Quantum credits.
Through this partnership, HCLTech's Q-Labs will create on-cloud examples of quantum technologies, and will showcase proof of concept (PoC) business use cases to the company's clients. Linda Lauw, senior director at Microsoft's Azure Quantum Planning and Partnerships, said that an early phase of Microsoft and HCLTech Q-Lab's partnership has seen "impressive engagement" from "introducing enterprises to quantum computing foundations and applicatioins explorable right not through PoC pilots."
HCLTech's Q-Labs also incubates early-stage research programs that seek to develop industrial quantum computing applications, the company said in a statement. Under its partnership with Microsoft, Q-Lab will offer the quantum computing cloud service to "close to 1,000 employees around the world", in order to develop such use cases.

Microsoft's Azure Quantum, along with Google's quantum computing service 'Cirq' and IBM's Quantum, are among the most prominent cloud-based services that offer businesses access to quantum hardware over the cloud. Each of these companies are making gradual progresses towards bringing quantum computing services to the commercial fold.
In September last year, IBM Quantum announced a partnership with Indian Institute of Technology (IIT) Madras, offering the latter's students access to its quantum hardware in order to help develop algorithms, applications and skillsets among engineers.
On February 22, Google chief Sundar Pichai said that a team of researchers at the company succeeded in developing 'logical qubits' — larger fundamental building blocks of quantum computing — and using the same to reduce computational errors made by quantum computers. The latter require a specific set of conditions in order for its fundamental computing factor, qubits, to operate at their quantum state. By grouping together 47 qubits into a larger single entity, the researchers claimed to have made quantum calculations more reliable, thus taking a step towards making quantum computers commercially viable.

---