Online gaming firms write to CBDT, PMO to oppose new tax rules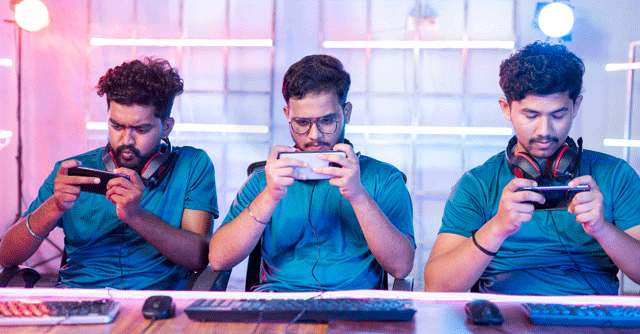 The online gaming industry is opposing the new taxation rules that are soon to come into effect for the industry. In two letters, written to the Central Board of Direct Taxes (CBDT) and the Prime Minister's Office (PMO), industry bodies and gaming firms opposed the new tax deduction at source (TDS) rule announced during the Union Budget, and changes to Goods and Service Tax (GST) that have been in the works for a while now.
On February 23, three online gaming industry bodies — E-Gaming Federation (EGF), All India Gaming Federation (AIGF) and Federation of Indian Fantasy Sports (FIFS) wrote to the CBDT, urging the body to reconsider the way the TDS regime, which is set to be come into effect from April 1.
The representation follows a letter written to the PMO on February 9 by Abhishek Malhotra, lawyer and partner at Delhi-based law firm, TMT Law Practice, on behalf of online gaming companies. The letter urged the Centre to not club online gaming as a sector together with gambling, horse racing and casinos. The latter sectors are imposed with the highest tier of GST at 28%, often referred to as 'sin tax' — a factor that industry stakeholders believe the online gaming sector must not be clubbed with.

At present, online gaming firms are required to charge a 30% TDS on any winnings withdrawn by users in excess of ₹10,000 in each transaction. While the ₹10,000 threshold will remain from April 1, it will apply on a user's annual earnings. In simpler words, any online gaming winnings earned by users between April 1 and June 30 will receive a 30% TDS. From July 1, this rule will change, and there will be no threshold for application of TDS. Which means any transaction on an online gaming platform will incur TDS.
In the letter to the CBDT, which was seen by Mint, the industry bodies argued that implementing such a TDS regime leaves room for ambiguity in terms of how tax would be calculated for the two regimes after March 31, and will also drastically increase the cost of compliance and hinder the ability for small companies to operate in the sector.
"Online gaming holds the promise of being a major export economy for India, but imposing 28% GST suggests that the government is looking to stifle this sector. It also affects creators, whose earnings will be stifled as platforms will have to increase the tax rates, while keeping games and products affordable to the end-customer," Saumya Singh Rathore, co-founder of Delhi-based gaming firm Winzo Games told Mint.

The February 9 letter refers to a long-standing debate on the appropriate rate of taxation to be imposed on the online gaming industry. While a group of ministers (GoM) chaired by Meghalaya chief minister Conrad Sangma has already submitted its report to the GST Council, the matter was not taken up for discussion in the Council's 49th and latest meeting, held on February 20.
A lawyer, who requested anonymity, said that the Directorate General of GST Intelligence (DGGI)'s lawsuit against Bengaluru-headquartered online gaming firm Gameskraft, which remains sub-judice at the moment, is expected to be a landmark judgment affecting how GST is implemented.
Online gaming companies are presently liable to pay 18% GST on their gross revenue.

Meanwhile, the representation filed with CBDT on February 23 seeks to ease compliance issues. "The overall step to segregate online gaming from gambling, under section 194BA of Finance Bill, 2023, is a positive one for the industry. However, increasing the TDS liability for each and every transaction can be a major hurdle, since now, every single transaction will require a TDS mechanism. Additionally, companies will also be required to implement two different TDS mechanisms in a short span of time, and many companies are likely to fail in their efforts to comply with the rules," said Roland Landers, CEO of industry body AIGF.
S Vasudevan, executive partner at law firm Lakshmikumaran & Sridharan, added that the TDS move may also prove to be a deterrent for users. "The move is likely a way for the government to enforce a streamlined taxation process, since previously there was no way to determine if a person was evading taxes by using the threshold as a way to hide withdrawals, unless they would voluntarily disclose these earnings. The TDS regime does not, theoretically, increase any tax burden for companies. However, it could act as a deterrent for many casual players, if they were to have a sizable tax being implemented on every small-ticket casual title they would play," he said.
Winzo's Rathore added that both the GST and the TDS regimes are favoured towards large companies in the online gaming sector, and increase the barriers for smaller companies to operate.

---