10 Indian women running top jobs in tech industry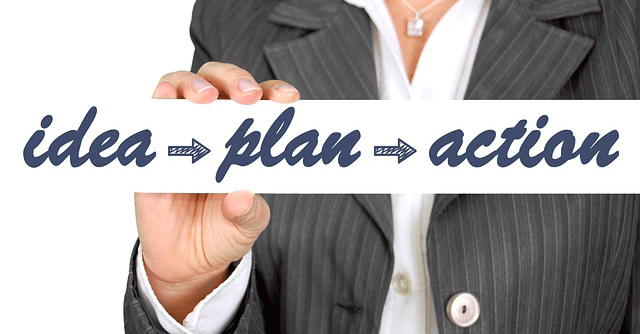 The C-Suite in leading technology companies is still largely dominated by men. However, an encouraging trend has been observed in the last few years - more women are being assigned leadership roles. A global study published on Monday by the IBM Institute for Business Value (IBV) and women's executive leadership network Chief, too, noted a 2-3% increase in the number of women in C-suite and board level positions from 2021 to 2022. Here are some Indian women tech leaders who moved to senior roles over the last 24 months.
Sandhya Devanathan, Head, Meta India
An engineer by profession, Sandhya Devanathan, who joined Meta in 2016 was appointed the head and vice president of Meta India in November 2022, replacing former India Head Ajit Mohan.

With over 20 years of experience across sectors like banking, payments, and technology, she has been responsible for the e-commerce initiatives in South-East Asia and became the company's vice-president of gaming for APAC.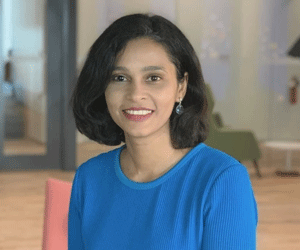 An alumna of Saïd Business School, University of Oxford and Faculty of Management Studies, New Delhi, Devanathan started her career with financial group Citi Bank in 2000 and joined Standard Chartered Bank in 2009 where she worked for six years. Devanathan is the executive sponsor for Women@APAC at Meta. She has also spearheaded the company's push at widening diversity in the gaming industry through Meta's Play Forward initiative.

Aparna Kumar, CIO, State Bank of India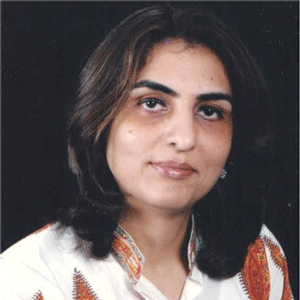 Aparna Kumar has been working in various technology roles in the banking sector for over 15 years now. In November 2022, she was appointed as the chief information officer's role at State Bank of India (SBI), driving software developments and complex IT projects of the bank. Prior to that Kumar held the CIO post at HSBC Bank and senior vice president – information technology at HDFC Bank. Kumar also had a stint in Capgemini and iFlex Solutions prior to her tech-banking career. She completed her bachelor's in electronics and studied various management programmes at Indian School of Business, The Wharton School and Kellogg School of Management. She has received many accolades for her role in the company's mentoring and leadership programmes.

Reema Jain, Chief Information & Digital Officer, Hero MotoCorp
With over two decades of experience, Reema Jain has been instrumental when it comes to leading some of the large-scale transformation programs - through Cloud, artificial intelligence, analytics and DevOps - in organisation. In February 2022, two-wheeler maker Hero MotoCorp, appointed Jain as the new chief information and digital officer to lead the technology-driven business transformation. She currently heads the company's initiatives in IT-related infrastructure, strategic planning, aligning digital strategies including the usage of new-age technologies. A bachelor of engineering in electronics from Nagpur University, Jain has worked in various leadership positions in companies like Vodafone Vi, Unilever, and GE prior to joining the auto-maker.
Irina Ghose, COO, Microsoft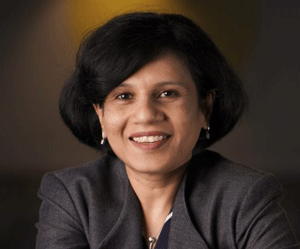 Irina Ghose became the chief operating officer (COO) at Microsoft India in April 2022. An industry veteran, Ghose has served at Microsoft for over two decades in roles like a corporate business manager, country head, and senior director, among others. As the COO, she is responsible for driving end-to-end operations for Microsoft in the country. Ghose uses her learnings to continue working with more than 14,000 partners and customers, aid the country in its digital transformation, and provide skilling platforms for India's youth. Ghose is an electrical engineer from the Indian Institute of Technology, Banaras Hindu University (BHU), and has obtained an MBA from XLRI, Jamshedpur. Ghose is also the founder of a philanthropic foundation for education and employment for underprivileged girls, called MyLittleBit.
Mira Murati, chief technology officer (CTO) at OpenAI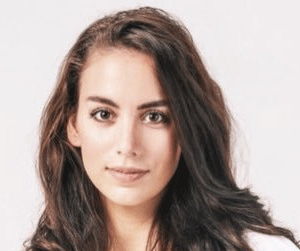 Mira Murati is the chief technology officer (CTO) at OpenAI, arguably one of the hottest artificial intelligence firms in the world, which created ChatGPT. Murati was born in San Fransisco in the USA but her parents are of Indian origin. A mechanical engineer from Dartmouth College, Murati has worked at Goldman Sachs, Zodiac Aerospace, Leap Motion, and Tesla in the past. She joined OpenAI in 2018 as vice president of Applies AI and partnerships. Murati then moved up the ladder to become a senior vice president of Product and Partnerships in the company and ten months down the line became the CTO. Since Murati's appointment as CTO, OpenAI has announced several projects like DALL.E 2 and ChatGPT. In an interview with Time magazine last month, Murati called for regulation in AI saying that it wasn't 'too early' for policymakers to get involved in AI.

Madhu Malhotra, CTO Edelweiss General Insurance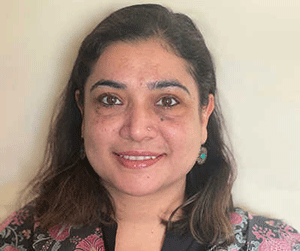 Madhu Malhotra joined Edelweiss General Insurance (EGI), a digital insurance company in India as its chief technology officer (CTO) in April 2021. She comes with over two decades of experience across fintech and telecom domains. Madhu served as head of technology at Spectra prior to joining Edelweiss. She was also associated with Airtel for ten years and held many leadership positions there. At Airtel Bank, she led the launch of the first payments bank in India, headed the financial inclusion vertical to deliver large-scale customer impact, and drove agile adoption and transformation.
Annapurna Vishwanathan, CIO, Cummins India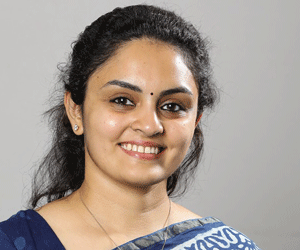 Annapurna Vishwanathan joined as the chief information officer (CIO) of Cummins India in 2021. At Cummins, a company that specialises in the design and manufacture of engines and other mechanical components, Vishwanathan is in charge of IT and technology that support company operations and other key responsibilities. She has nearly two decades of technology, software development, and digital transformation expertise. Prior to joining Cummins, she was the chief of the digital function of beverage manufacturer, Hindustan Coca-Cola Beverages (HCCB) India. Vishwanathan is six-sigma certified and completed her education from Indian Institute of Technology (IIT) Delhi. She is also extremely passionate about discovering new and digital technologies and also about mentoring young talent.
Shivani Arni, Head Of Information Security - TransUnion CIBIL Limited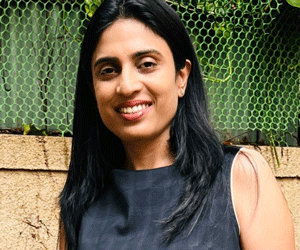 Shivani Arni followed her passion of information security to make a career in this field. In her career spanning nearly two decades, she donned several roles from a support analyst, security consultant, auditor and appointed the vice president - head of information security at TransUnion CIBIL Limited, one of the largest data organisations in the country. She was promoted to this new role in March 2023 after serving as junior vice president for 5 years. In addition to her core work capabilities, Arni represents information security updates on current postures to the TransUnion CIBIL Board as well as to the Reserve Bank of India (RBI) in multiple forms of audits. A tech graduate of Osmania University, Hyderabad, Arni has earlier worked in organisations such as Genpact, Deloitte, Accenture, HDFC Bank, KPMG, and Ocwen Financial Solutions.
Harmeen Mehta, Chief Digital and Innovation Officer, BT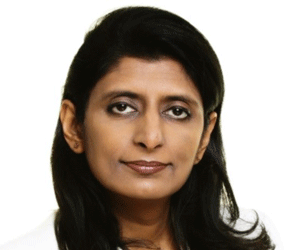 An alum of Massachusetts Institute of Technology and Harvard University, Harmeen Mehta is an artificial intelligence (AI) pro, who joined as chief digital and innovation officer at BT Group in January 2021. At BT, she is in charge of driving digital innovation for consumers and new markets, as well as streamlining the telecom and incubating new companies, and generating new digital solutions and products. Mehta formerly worked for Bharti Airtel in India as the Global CIO and head of Cloud and security businesses. She has extensive expertise driving Bharti Airtel's digital, engineering, IT, and innovation transformations. She formerly held CIO positions at BBVA, HSBC, and Bank of America Merrill Lynch before joining Bharti Airtel.
Vidhya Veeraraghavan, VP- AI delivery lead, Standard Chartered Bank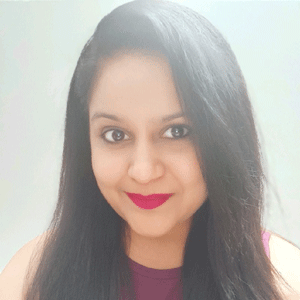 Vidhya Veeraraghavan is a data evangelist, keynote speaker, strategic advisor and thought leader based in Bangalore, India. She joined Standard Chartered Bank in 2017 as senior manager analytics and quickly rose to rank to associate vice president, VP-head of analytics and most recently in February 2022, promoted to VP-artificial intelligence delivery lead for financial crime and fraud detection at the bank. She has won many leadership awards and is a hands-on problem solver delivering AI and ML projects at all levels of business. Veeraraghavan also contributes to skilling, coaching and mentoring teams at the organisation.
---