Top Indian incubators for women entrepreneurs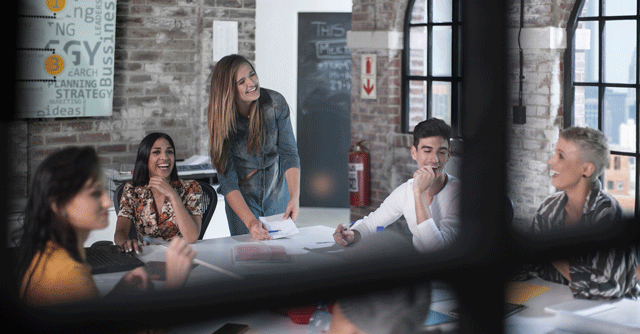 As the country seeks to increase its economic and social progress through women-owned enterprises, there has been a rise in the number of prominent women who are also company owners generating headlines. A survey conducted by Google and Bain & Company found that women in India own 20% of all enterprises.
In light of recent shifts, more and more women are assuming positions of power in all areas of society, including the corporate world. They just need some help, whether that's emotional or financial. Here is where the role of startup incubators comes into the light.
Initial phases of a startup's development are difficult for many. Incubators and accelerators are great places to get resources like mentorship, tools, a physical space to work, connections, and even financial backing.

The following is a list of Indian incubators that have played a significant role in encouraging women to start businesses.
Amazon collab with Womennovator
Amazon India today announced its partnership with Womennovator, a worldwide incubator for women entrepreneurs, to help 200 women launch their products on Amazon's international marketplaces/websites and establish global brands out of India. Amazon claims to help women enterprisers with guidance, resources, and technology to build an ecommerce business. Training on product listing, pricing, worldwide logistics, and other aspects of e-commerce export are all included.

AccelerateHer 2023
In order to help women entrepreneurs in India launch, grow, and scale successful digital enterprises, AWS and Lightspeed Venture Partners have launched a new initiative called AccelerateHer 2023. Starting on March 7, 2022, women business owners can enroll in a 6-week acceleration program designed to assist them get access to technology, raise capital, and networking.
Selected female-led companies will be given the chance to network with successful businesswomen from other fields. Together with access to a supportive network of other female business leaders, participants in this program will have access to AWS's early-stage startup technical tools and advantages.

Her&Now: Indo-German Project
The German development organisation Deutsche Gesellschaft für Internationale Zusammenarbeit (GIZ) GmbH began a four-year initiative in 2018 in collaboration with the Indian government's Ministry of Skill Development and Entrepreneurship (MoSDE). More than 800 women business owners from India benefited from the program, which assisted them in launching new ventures and accelerating the growth of current firms.
NSRCEL IIM Bangalore: Incubation center for women

The N S Raghavan Centre for Entrepreneurial Learning (NSRCEL) serves as a startup hub incubation facility in India, offering a variety of programs for business and nonprofit founders. Also, NSRCEL is the only incubator to provide a curriculum specifically designed to address the needs of social entrepreneurs. Goldman Sachs' 10,000 Women Initiative is a particularly noteworthy project. Startup portfolio includes Niharika Kolte Alekar, Founder of Volar Alta - Drone Tech Solutions, who won the Spright Entrepreneurship Award at the Women to Watch Global Awards 2022 at the CES technology festival in Las Vegas, and Khushboo Awasthi, Co-Founder of Mantra4Change, who was named one of the Top Social Innovators for 2023 by the Schwab Foundation.
Nexus: collab between the US Embassy, New Delhi and ACIR
Launched in May 2017, Nexus is an incubator and innovation hub housed at the American Center, New Delhi. methods of innovation, technology, and entrepreneurship to Indian startups. The initiative is working with organizations including the Indian Angel Network (IAN), the TiE, the Global Entrepreneurship Organization, the Federation of Indian Chambers of Commerce and Industry (FICCI), Startup India, AMCHAM India, and USAID to build a support system for entrepreneurs in India.

Startup portfolio includes Warelogg, a cloud-based platform that leverages technology to provide on-demand storage and fulfillment services, and CodeMate, aka Grammarly for Programmers helps developers write code better and faster.
We-Hub:
We-Hub is India's first government-backed incubator for female entrepreneurs. The incubator, which was established by the state government of Telangana in 2018, has already launched a number of initiatives aimed at women business owners. Zero Waste Shop, Solutions for Online Learning, Logistics App, Apic Book, Sri Raghavendra Granites, Reze, JaldiDesi, C&S Technologies, PALL Healthcare, Khansland, and Akunera Foods were some of the graduating startups.

---