Infosys president Mohit Joshi resigns, to replace CP Gurnani as Tech Mahindra CEO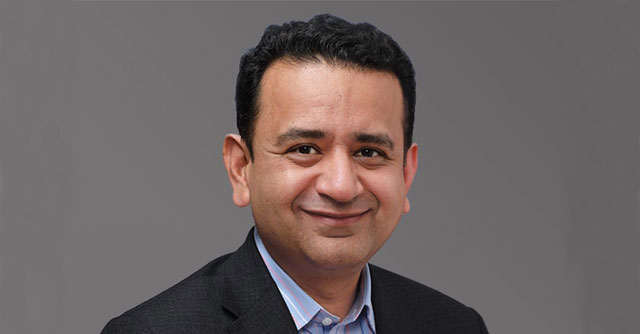 Indian IT services company Tech Mahindra on Saturday announced the appointment of Mohit Joshi as managing director (MD) and chief executive officer (CEO) designate. Joshi will replace C.P Gurnani after his retirement on December 19. The announcement follows Joshi's resignation from its rival Infosys where he served as president in his most current role.
Gurnani has been one of the longest serving CEOs of the Indian IT sector who had joined Tech Mahindra in 2004 and later spearheaded the takeover of Satyam Computers and its merger with Tech Mahindra.
In a statement to the Bombay Stock Exchange, Infosys said that Mohit Joshi will be on leave from March 11 and his last date with the company would be June 9. The statement also added that "the Board of Directors placed on record their deep sense of appreciation for the services rendered by Mohit Joshi and for his contributions to the company."

Joshi joined Infosys in 2000 and served in different roles at the company. In April 2016, he became the president, where he headed Infosys' software business which includes its Global banking platform Finacle as well as the healthcare vertical. He was also the chairman of Edgeverve Systems, a wholly-owned subsidiary of Infosys and the company's artificial intelligence (AI) and automation portfolio.
Joshi also led Sales Operations and Transformation for Infosys and executive responsibility for all large deals across the company. He was also responsible for the company's internal CIO function and the Infosys Knowledge Institute.
Joshi was appointed to the board of British insurer Aviva plc. In December 2000 and serves an independent non-executive director at the firm.

The former Infosys president was invited to join the World Economic Forum's Global Young Leader program in 2014 and was selected as the Young Global Leader for a tenure of six years.
A master of business administration (MBA) from Delhi University, Joshi said, "Tech Mahindra's growth journey has been remarkable. I am delighted to be joining the Tech Mahindra family and look forward to working closely with all the associates, partners, and customers to achieve new milestones, make a positive difference and #Risetogether."
Joshi has previously worked with ANZ Grindlays and ABN AMRO in their Corporate and Investment bank. He holds a bachelor's degree in history from St. Stephen's College in Delhi. He also pursued a global leadership and public policy programme at the Harvard Kennedy School.

---