Indian game studios aspire to build AAA games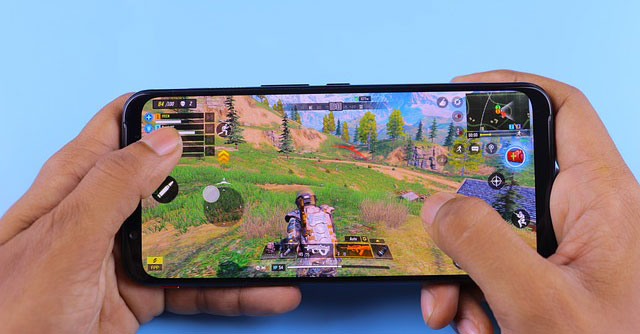 In 2020, around the same time the Indian government banned mobile game PlayerUnknown's Battlegrounds Mobile (PUBG Mobile) in India, Pune-based gaming firm SuperGaming started working on a similar game called Indus Battle Royale. The game, which is set to release by the end of this year, hopes to fulfill the void left by PUBG Mobile and its subsequent India version Battlegrounds Mobile India (BGMI), which too has been banned in the country.
Unlike usual games produced in India however, the 'battle royale' genre requires more investment and expertise in game development, which Indian firms have often shied away from. SuperGaming isn't the only firm attempting this either. Gaming unicorn, Mobile Premier League's (MPL) Mayhem Studios is set to release a similar game called Underworld Gang Wars for Android users in May this year.
And such investments are set to grow, leading to the development of what is called 'AAA games' in the industry — games which rival movies in terms of the investment required to make them. Indian studios like Lakshya Digital have done artwork for many AAA games, like Just Cause 3, Elden Ring, and Metal Gear Solid, but most of the actual game development work is done at studios in North America, Europe, South Korea, and Japan.

"What has changed now is that gaming is now seen as a career. Many of the people in India who are building these games have gone and worked for some of the global gaming companies, and studied game development in some of the best universities abroad," said Roby John, CEO and co-founder of SuperGaming.
The change has also been driven by global game publishers entering India over the past few years. For instance, French game publisher Ubisoft has developed parts of Prince of Persia: Sands of Time (Remake) from its studios in Pune. Other big firms like Rockstar Games have also set up India units.
John attributed the limited game development work in India to the lack of exposure as a large demographic of people in India grew up without access to PCs or consoles. "They were very good at engineering but never played enough AAA games to build it from scratch," he said.

"The cross-section between art and engineering is where a lot of talent is lacking. There are specialized roles like technical artists where talent is missing. India has got great artists and great engineers but not enough people who are working in between," said Oliver Jones, co-founder, and CEO of Bombay Play.
Firms like SuperGaming, however, have greater aspirations. The company has also developed shooter games like Mask Gun, which has bagged over 67 million players over its lifetime. It also collaborated with Google last year, to offer its own game development engine to other firms through the Google Cloud platform. Game engines are software frameworks designed to develop video games, and are usually owned by large companies like Epic Games. SuperGaming's platform has five large customers, including Japanese studio Bandai Namco.
That said, Anurag Khurana, CEO of Penta ESports, warned that developing games is still complicated. "Devising the whole game and running LiveOps, which is critical for any battle royale game, getting updates out on a monthly basis, is a different challenge from building a shooter game," he said.

Dayanidhi MG, founder and CEO of nCore Games, which developed action game FAU-G in 2020, said that many of the popular games such as PUBG Mobile and Fortnite were not overnight hits and they matured and evolved gradually over several years.
"Bigger studios develop the entire game to launch their games. But smaller indie studios take a vertical slicing approach to test product market fit and enhance the features on the go," he added.
Which is perhaps why SuperGaming also is in talks to raise a Series-B round of over $15 million, according to industry sources — significant for gaming firms in India. The company raised $5.5 million in its Series-A in 2021.

"They can build a AAA game and get it to the alpha stage on a budget of $5-10 million. But they can't market it and sustain a team of 100 persons on that budget for more than 2-3 years," said Jones.
Dayandishi noted that a fully developed battle royale game requires investment running into tens of millions of dollars.
"Battle royale games are typically large-scale projects. It requires seasoned teams that have developed, published and handled live-ops of mid-core and hardcore games. It requires world-class talent in all key departments like engineering, design and art to come together to plan, iterate, prototype and develop these highly complex games that run smoothly even on mobile phones," he added.

Though India's gaming industry is in nascent stages, it has seen massive growth in terms of revenue and time spent on games. The country has 507 million gamers out of which 120 million were paying users as of FY22, according to a report by gaming focused investment firm Lumikai. The industry's overall revenue is expected to grow at a compounded annual growth rate (CAGR) of 27% to reach $8.6 billion in FY27.
---