Microsoft fires ethics and society team with AI division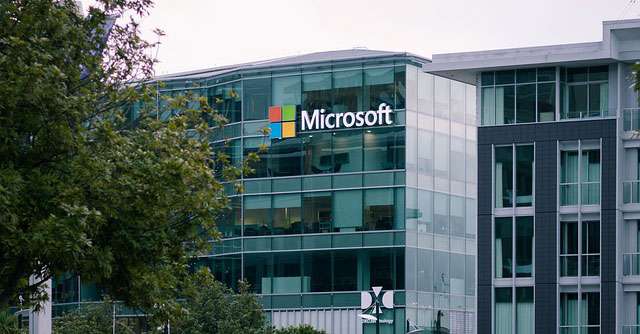 Microsoft has reportedly laid off its entire ethics and society team within its AI department as part of its recent layoffs that impacted 10,000 workers globally.
According to a report by news website Platformer published on Tuesday, the latest round of layoffs also comes at a time when the company is aggressively expanding in-house generative AI, Bing AI. That said, Microsoft still maintains an active 'Office of Responsible AI', which is tasked with creating rules and principles to govern the company's AI initiatives. The company maintained that its overall investment in responsibility work is increasing despite the recent layoffs.
"Microsoft is committed to developing AI products and experiences safely and responsibly, and does so by investing in people, processes, and partnerships that prioritise this," the company said in a statement. "Over the past six years we have increased the number of people across our product teams and within the Office of Responsible AI who, along with all of us at Microsoft, are accountable for ensuring we put our AI principles into practice. […] We appreciate the trailblazing work the Ethics & Society did to help us on our ongoing responsible AI journey."

The ethics and society team was at its largest in 2020, when it had roughly 30 employees including engineers, designers, and philosophers. In October last year, the team was cut to roughly seven people as part of a reorganisation. Most team members were transferred elsewhere within Microsoft. Afterward, remaining ethics and society team members said that the smaller crew made it difficult to implement their ambitious plans.
In a meeting with the team following the reorganisation, John Montgomery, corporate vice president of AI, told employees that company leaders had instructed them to move swiftly. "The pressure from [CTO] Kevin [Scott] and [CEO] Satya [Nadella] is very, very high to take these most recent OpenAI models and the ones that come after them and move them into customers hands at a very high speed," he said.
On the recent layoffs, some former workers have also informed the news website that the ethics and society team played a critical role in ensuring that Microsoft products reflect the company's principles. The team also reportedly designed a role-playing game called Judgement Day to help designers and team members learn the "potential harm" products can do. More recently, the team has reportedly been working to identify risks posed by Microsoft's use of OpenAI's GPT-3 technology across its products, Microsoft Edge, Skype, and Bing.

Meanwhile, Microsoft is aggressively expanding its Bing AI across products, and the company along with OpenAI, the creator of ChatGPT chatbot, will reportedly unveil GPT-4 this week. GPT-4 will be the successor of the GPT-3 language module that powers ChatGPT. The new-gen language module is even capable of creating videos with simple text inputs in English.
In January, Microsoft announced that the company would lay off 10,000 employees, and many in the US and India have been impacted. Many have been laid off from the company after years of experience. Not only Microsoft, US tech giants Tech giants like Amazon, Google, Meta, Twitter, Ericsson, and many more, have announced mass layoffs in recent months. Since the start of 2023, over 480 tech companies laid off nearly 128,202 workers, according to data compiled by Layoffs.fyi, a website that's been tracking tech layoffs since March 2020.
---