Nissan files new web3 trademarks for NFTs and the metaverse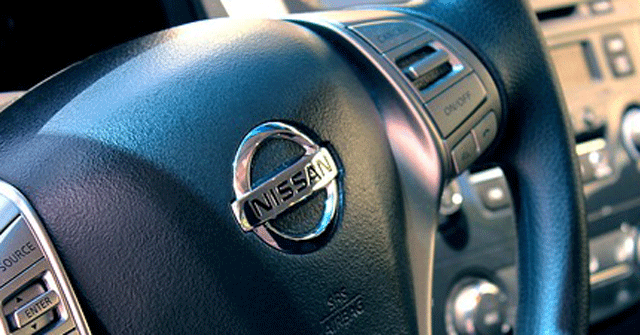 Japanese automaker Nissan Motors is the latest in a growing list of car manufacturers looking to leverage the potential of web3 by filing four new web3-related trademarks in the United States. The trademarks, filed with the United States Patent and Trademark Office (USPTO) on March 7, cover its Infiniti, Nismo, and Nissan brands.
With these filings, the car manufacturer indicated plans to create virtual goods such as clothes, cars, headgear, trading cards, toys, tickets, and a non-fungible token (NFT) marketplace for trading and minting NFTs.
The move comes only a week after Nissan Japan experiments with auto sales in the metaverse, using its virtual store "Nissan Hype Lab" to enable potential customers to "study, consult, test drive and purchase branded vehicles" while exploring the virtual world.

Nissan Japan announced on March 8 that it is conducting a three-month "demonstration experiment" of its virtual store Nissan Hype Lab — a virtual store that allows customers to "study, consult, test drive and purchase Nissan vehicles" while in the metaverse.
Customers can visit the virtual storefront "24 hours a day" via a PC or smartphone and can create their own customised avatars and can even interact with virtual sales staff with prior appointments. The company further said in a statement that customers can order their car and finalise purchase contracts through this virtual sales office.
Nissan's recent moves are in line with other car manufacturers, including General Motors and Ford, who have also been actively filing trademark applications for Web3, crypto, NFTs, and the metaverse. General Motors filed trademark applications covering its Chevrolet and Cadillac brands on February this year, while Ford Motor Company filed 19 trademark applications across its major car brands in September 2022.

Despite the ongoing crypto winter and slowdown in the market, large enterprises continue to pursue trademark applications covering Web3, crypto, NFTs, and the metaverse. According to data compiled by licensed trademark attorney Mike Kondoudis, the number of companies filing trademarks for non-fungible tokens (NFTs), metaverse-related virtual goods and services, and cryptocurrencies has grown rapidly in 2022.
Kondoudis said, the number of trademark applications filed for digital currencies, as well as their related goods and services, has reached 4,708 as of the end of October 2022 — surpassing the total number filed in 2021 (3,547).
---