Bing AI has been running on OpenAI's GPT-4 for over a month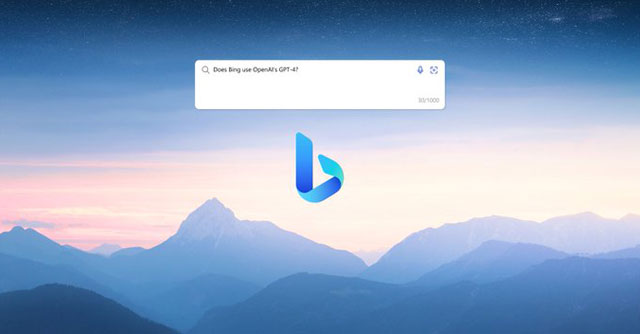 Microsoft has confirmed that its artificial intelligence-powered Bing search engine has been running on OpenAI's GPT-4 for the last five weeks. Microsoft further said that as OpenAI continues to make updates to GPT-4, it will be incorporated into Bing AI.
Good news, we've increased our turn limits to 15/150. Also confirming that the next-gen model Bing uses in Prometheus is indeed OpenAI's GPT-4 which they just announced today. Congrats to the @OpenAI team. https://t.co/WTVlVCVOyw pic.twitter.com/VA4Z1SDiEG

— Jordi Ribas (@JordiRib1) March 14, 2023
Last month at the launch of Bing AI, Microsoft said that the search engine leveraged the Prometheus model, without sharing many details on it. A proprietary AI model, the Prometheus model incorporates ChatGPT-like functionality into Bing. Unlike ChatGPT (and the underlying GPT-3.5 model) which is trained only on data till 2021, Prometheus combines it with the latest information from Bing's backend to give relevant output.
OpenAI launched the much-anticipated GPT-4 yesterday. It is the successor of its large language model GPT-3 (and updated version GPT-3.5) which was launched in 2020. It is a large multimodal model that excepts inputs not only in the form of text but also images.

"In a casual conversation, the distinction between GPT-3.5 and GPT-4 can be subtle. The difference comes out when the complexity of the task reaches a sufficient threshold — GPT-4 is more reliable, creative, and able to handle much more nuanced instructions than GPT-3.5," OpenAI said in its blog.
OpenAI is currently releasing GPT-4's text input capability via ChatGPT and the API (currently with a wishlist). The AI firm is also working with the mobile app "Be My Eyes" to prepare the image input capability for wider availability. OpenAI has open-sourced the framework for automated evaluation of the AI model performance called OpenAI Evals.
Along with Microsoft Bing AI, other early adopters of GPT-4 include language learning app Duolingo, learning platform Khan Academy, Iceland government, Morgan Stanley, and Stripe.

---