Cyberattacks targeting IoT devices will grow in 2023: Sharat Sinha, Check Point Security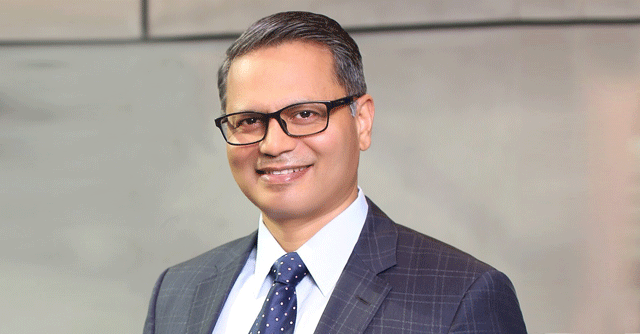 The rapid migration to the cloud and digital transformation, especially after the pandemic, has also exposed organizations in India to multiple cyber risks. Critical infra providers, especially healthcare and government firms have been hit hard. A case in point is last year's ransomware attack on AIIMS, which disrupted online services for weeks. Sharat Sinha, President, Asia-Pacific and Japan, Check Point Software Technologies, expects attacks on IoT devices to grow in 2023, especially with the rollout of 5G devices. In an interview, he discussed how the security landscape is unfolding for enterprises. Edited excerpts:
Is India at greater risk of cyberattacks than other countries?
On average an enterprise in the APAC region is attacked 983 times in a week. In India, they are attacked 1,787 times. Healthcare, government, and military are the most attacked verticals. Earlier wars were fought on land, water, and air. Now cyber is the fourth dimension, because critical infrastructure is connected to it. There is also a shortage of cybersecurity manpower in India, but the readiness of cybersecurity infrastructure is slightly behind where it should be.

Has demand for security solutions from healthcare grown after the AIIMS attack?
Healthcare has a fairly complex cybersecurity requirement. That is why they are attacked more. We have seen an increase in interest in security from all across healthcare. It is the most attacked vertical in the country.
Do you expect the attacks on Indian enterprises to grow this year?

In order to get productivity and other benefits from IT, you need to be connected and leverage cloud infrastructure. To get more efficiency you need to integrate informational and operational technology. All these productivity gains expose you, as the threat surface becomes wider. 5G has been launched in India, which means there is more bandwidth and more devices including IoT will be connected, and all this will lead to more cyberattacks.
What could the impact of generative AI be on cyber-attacks? What new attack trends can we expect this year?
Hacktivism is on the rise and so is phishing. Ransomware has become more common as well. Weaponizing of deep fakes will also grow. We will see more gen 6 attacks in which IoT devices will be targeted. Now you can ask ChatGPT to build malware for you. We tested and created base-level malware on it. Because we also use over 40 AI tools we are quite prepared to deal with it. This trend is still unfolding.

---