Infrastructure is critical for innovation, research: Vishal Dhupar, Nvidia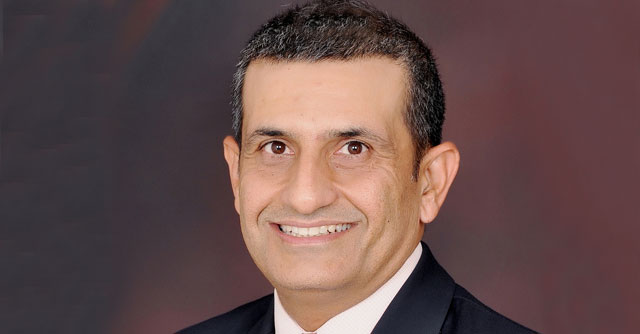 ChatGPT has put generative AI on every company's roadmap. Training such large language models also requires a large amount of computing power and companies like Nvidia, which drive some of the most powerful supercomputers, are set to play a key role. In an interview, Vishal Dhupar, managing director, Asia-South for Nvidia, delves into the role of generative AI, the value of computing infrastructure, and how well-placed India is to exploit these disruptive AI technologies. Edited excerpts:
Q. What role is Nvidia playing in the adoption of generative AI?
A lot of people think about Nvidia as a chip company, and it's true that we make chips. But we are the only semiconductor company that builds platforms. We build platforms by understanding a domain, creating the tools, libraries, algorithms, which are specifically designed to solve that problem, and translating all that into a framework, so that the community can then apply it in a quicker and more efficient, and effective way. They can use portions of the Nvidia stack depending on competency or they can use the full stack.

If you look at it from generative AI, there are companies like Mid Journey, Stable Diffusion (Stability AI), etc., which are basically taking the entire stack and applying it because the purpose is to build solutions quickly so that they can basically generate revenues. Then there are others like Microsoft who want to basically use certain tools from us and integrate them into their tools to accelerate their performance.
Q. What role can India Stack or AI mission play in driving faster and more meaningful adoption of generative AI applications?
They are extremely critical. At one layer, all of us are speaking English. But that is like sub-10 % of the total population. And then, we are basically dealing with different segments of the pyramid. Society is so different and we speak multiple languages. So, this whole initiative by the government of India called the national language translation mission (NLTM), is so critical because you are trying to get access to the data, convert it into datasets, apply algorithms, convert that into models, and some of them are extremely large models; and we can already see that multiple bodies that serve the citizens are applying it.

Q. Is India as serious about AI technologies as firms in North America and China?
One thing that is very evident is that India is very clear that AI is transformative and it can solve its challenges. On one hand, that's why you have clear-cut documentation and strategy papers. All these initiatives whether it's the National Supercomputing Mission; whether it's NLTM; whether it's India Stack are definitions that the work is in progress. We're seeing a lot of activity where academia in conjunction with pivoted medical institutes, AIIMS, and Tata Memorial are working hand-in-hand to solve critical problems using technology. One thing where we can do a lot more is research. We believe if more infrastructure gets applied, we will see more breakthroughs even in research work.
Q. Supercomputers will play a key role in driving adoption and training large AI models. Do you think India is slipping on this front?

Infrastructure is supercritical, whether it is in the physical world or the technology world. It is a critical component of making innovations, breakthroughs, research, etc. I think the initiative by the Indian government under the National Supercomputing Mission is profound. It needs to be accelerated and applied more. We have already seen how much better our weather forecast has become thanks to the infrastructure that's available. I think a lot of speed needs to be added to it. Another thing that is really taking place simultaneously is the indigenous effort being put into it. I think this whole thing about self-sustainability is supercritical to our nation.
And we have seen it in different initiatives, whether it is from the semiconductor industry perspective or building computers. Even if the volumes are not as big as what some other countries consume, we're becoming self-reliant and those are again good signatures of what is to come.
Read the full story on Livemint.

---