DBR: "Build-to-Suit Data Centre: A Key to India's Digital Economy"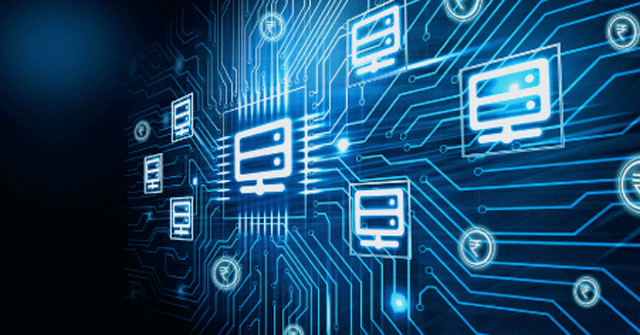 As the demand for data consumption increases, the necessity for data centres as infrastructure is witnessing a lift-and-shift from an on-premises to a colocation concept. However, the fracture point is how will enterprises avoid infrastructure quicksand, rein in data centre maintenance costs and create a secure, reliable, scalable, and cost-effective data centre that serves needs—now and in the future.
The answer is— Build-To-Suit data centre. 
But, why and how?

To identify the same, CapitaLand, in association with TechCircle, had a closed digital chapter with industry experts. The chapter was a pool of knowledge build-up around the present and future of data centres in India. The intent to a large extent was to help leaders determine challenges vs. opportunities to switch to build-to-suit data centres, and most importantly, the business benefits of build-to-suit data centres.
Our guest speakers are Surajit Chatterjee, Managing Director, Data Centre, India, CapitaLand Investment, Shalil Gupta, CBO, Mosaic Digital & Mint, and industry experts from various verticals such as IT-ITES, BFSI, Insurance, and Healthcare solutions.
Shalil Gupta, CBO, Mosaic Digital & Mint, kick-started the discussion, underlying the strong need to develop a robust digital infrastructure and how in the next 3 years—60-70% of the revenue will come from digital. He believed that the enterprises would require scaling it in a different style owing to the changing infrastructure needs.

Following him, Surajit Chatterjee,, set the stage with his invigorating inputs on why data centres are a key to India's digital economy.
Shalil Gupta pivoted the discussion towards the nuances of building up infrastructure with Hyperscalers, upon which leaders pointed out reliability and security to be the pain areas. Furthermore, Surajit Chatterjee added that enterprise cloudification is not crossing more than 10-12%. One of the reasons is security. Hyperscalers are not giving in desired results and thus, the leaders are doubting their commitment.
The leaders also delved into some on-ground challenges for setting up a framework and structure. These included:
Operational capability
How well AI can converse with infrastructure in the future
Establishing stability in the entire environment

On this, Shalil Gupta charted the need for a hybrid infrastructure that is tailored-made to enterprise needs. The road ahead is adopting a secure, reliable, scalable built-to-suit data centre.
Pondering upon the repatriation and associated KPIs and service levels, Surajit Chatterjee iterated that build-to-suit will engage with the companies in the planning stage and understand their architecture in a way to create a customized hybrid environment bringing in both the on-prem and the hosted- to constantly innovate and optimize costs.
Summarizing the same, he believed it is a partner-centric journey. To start the journey the enterprises will have to draw out their requirements, locations, and demands. Thereby, CapitaLand will further help chalk out the strategy and infrastructure support accordingly.

Brand Solutions is a marketing initiative for sponsored posts. No TechCircle journalist was involved in the creation of this content.
---