TVS-owned car accessory firm taps Oracle cloud solutions to improve business efficiency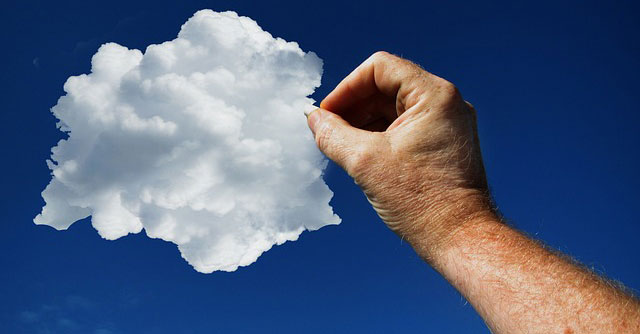 Tamil Nadu-based myTVS, an aftermarket digital platform for two-wheeler and four-wheeler vehicles and part of the $2 billion-TVS Mobility group, has selected US-based technology company Oracle's cloud solutions to streamline its operations and improve business efficiency.
The company leveraged Oracle fusion applications are a suite of applications built on Oracle Cloud that helps companies to break down organisational silos, standardise processes, and manage financial, supply chain, HR, and customer experience data on an integrated platform.
Commenting on the brand's move to a cloud model from an on-premise architecture, G. Srinivasa Raghavan, managing director for myTVS, said that myTVS' finance and operations data was dispersed across multiple siloed on-premises applications. Hence, it opted for Oracle Fusion Applications to improve financial insights and better match inventory with customer demand.

"With a 3-million customer base, 20,000 retailers and 25,000 garages across the country, it is critical for us to have well-integrated and connected internal processes across management, supply chain, and finance. With Oracle Fusion Applications, we aim to build a much more robust, holistic, and intelligent internal structure by leveraging the power of AI," said Raghavan.
He added that the company needed to "integrate data across all our brick-and-mortar stores, and digital platforms to improve real-time insights, optimise business processes, and reduce costs".
The partnership with Oracle will also help myTVS get better visibility of its supply chains and real-time visibility into inventory in transit and across various distribution centres. This will help to streamline the procurement process and significantly reduce the ordering cycle time, he said.

"With the depth and breadth of Oracle Fusion Applications and continuous quarterly updates, myTVS will be able to increase efficiency and reduce costs as it scales up operations to meet demand," said Adrian Johnston, senior vice president, Cloud Applications, Japan & Asia Pacific Oracle.
The project was implemented by PricewaterhouseCoopers, a long-time Oracle PartnerNetwork (OPN) member. "myTVS is a digital business model. Our focus and endeavour has been to ensure that we digitalize the business processes and offer complete transformation leveraging Oracle Fusion Applications for myTVS to continue delivering on-demand services at every customer touch point," Hirak Kayal, partner Technology Consulting, PricewaterhouseCoopers Private Limited, adding that the platform has to "integrate the large online-to-offline ecosystem to ensure all stakeholders benefit from it".
Enterprise IT spending on public cloud computing across market segments, will overtake spending on traditional IT in 2025, said market research firm Gartner in a report published in February last year. It further said that by 2025, more than half (51%) of IT spending by firms in categories such as within the application software, infrastructure software, business process services and system infrastructure, will have shifted from traditional solutions to the public cloud, compared to 41% in 2022.

---