Next-Generation Data Centres for BFSI Industry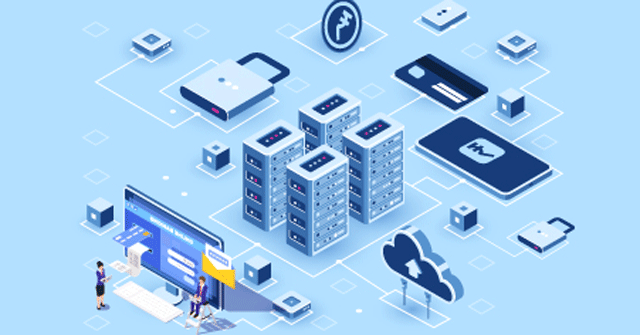 India is on the cusp of data centre evolution. It is expected to witness the development of 45 new data centres, covering an area of approximately 13 million square feet, and providing 1,015 MW of IT capacity by 2025, driven by the growing demand. With these new data centres, the country will have 183 new facilities, covering nearly 24 million square feet and offering at least 1,752 MW of IT capacity. The majority of this additional capacity will be concentrated in Mumbai and Chennai, accounting for over 69% of the overall planned IT capacity, with 51% in Mumbai alone.
Having said that, the BFSI sector stands to gain the most from the significant expansion of data centres. The fracture point is—HOW? How will data centres benefit financial institutions? How can data centres help banks and financial companies ensure safe data monitoring & data audits? How can data centres help them manage a surge in traffic while controlling costs and ensuring their system communicates securely? More than anything else, how can data centres help financial institutions shore up cloud computing & the storage market for better management of internet-enabled activities and increase advanced analytics for data-intensive computing?
TechCircle, exclusive boardroom — "Next-Generation Data Centres for Financial Institutions," in association with CapitaLand, constituted on January 18 in Mumbai is the answer to the same. The sole purpose was to discuss, assess, and chart trends, innovations, challenges, and new imperatives shaping the future of data centres infrastructure management in BFSI.

Surajit Chatterjee, Managing Director, Data Centre, India, CapitaLand Investment, chaired the event. Ashwin Moduga, Research Head, Mosaic Digital, An HT Media Group company, moderated the session. The boardroom was a pool of knowledge uncovering why data centres are growing manifold, how we can future-proof storage for banks with data centres, and most importantly, how CapitaLand is bringing speed, agility, and resilience & helping BFSI to transform.
Ashwin Moduga kickstarted the discussion by highlighting that as banks and financial institutions increasingly adopt IT solutions in their core operations, there is a rising need for dedicated data centers that offer cutting-edge infrastructure. The demand for such centers is expected to increase further due to the growth of financial inclusion, the widespread adoption of the retail payment system Unified Payments Interface (UPI), and the availability of the National Electronic Funds Transfer (NEFT) System on a 24x7 basis, as well as the Real-Time Gross Settlement System (RTGS).
Additionally, Ashwin emphasized that data centers are the heartbeat of every bank's operation. Banks should upgrade their old software and legacy systems and utilize Data Centre Infrastructure to enhance efficiency and reduce costs.

Continuing the discussion, Surajit Chatterjee highlighted the critical role that data centers play as the backbone of the BFSI sector. He also reiterated how data center facilities have significantly facilitated
the adoption of technological advancements in the banking industry; and how the market for these services is experiencing exponential growth in India. According to him, the key factors driving this growth include:
increasing penetration of IT due to the widespread rollout of 5G and IoT;
growing demand for data and high bandwidth capacity;
accelerated pace of digital transformation among Indian enterprises;
and the regulatory framework and support provided by regulatory bodies.
During the discussion on the critical challenges faced by data centers in the BFSI sector, several issues got highlighted. One BFSI leader stressed the importance of scalability and the 24x7 availability of data in the ecosystem, emphasizing the need for data centers to handle sudden surges in traffic while keeping costs under control.

Another industry leader emphasized the criticality of security in data centers, noting that traditional peripheral firewalls are no longer adequate, and organizations must invest in advanced security measures such as DDOS protection and anomaly detection. The leader also stressed the need to design systems from a data-centric perspective rather than an application or development viewpoint and to prioritize data monitoring and audits.
Echoing these sentiments, Surajit Chatterjee emphasized that simplicity is key when it comes to data center architecture. He advised organizations to focus on ensuring secure communication between systems and to have robust disaster recovery plans to protect the organization and its customers' data in the event of a catastrophic failure.
Surajit Chatterjee also shared his insights on how BFSI organizations can leverage data centers to drive significant business value. He suggested that a "build-to-suit data center" approach could be the solution, which would enable organizations to leverage innovative infrastructure hardware, software, and process technologies to enhance and continually refine their digital experiences. By adopting this approach, BFSI organizations can build a robust and scalable data center architecture that supports their evolving business needs while ensuring the security and availability of their critical data.

Moving on to the topic: Trends in Data Centres in BFSI. One of the leaders said the increasing demand for data centres in the BFSI industry can be attributed to changing consumer behavior. Why? Consumers are now more empowered and catering to both, private and government sectors to do more in this area. The average data consumption has already reached 12 GB per month and is predicted to increase to 25 GB in the future. In the last three years, there has been a significant rise in digital transactions, with a year-on-year growth rate of 33%. To manage this growth, data centres are becoming increasingly important.
Another leader emphasized the importance of selecting a suitable location for data centres to prevent electricity-related problems. In addition, he said organizations should have ability to manage sudden increases in demand for their services.
Surajit Chatterjee concurs with the views of the other industry leaders and emphasizes the need for data centres to be flexible and scalable. He points out that many data centres still rely on single-phase power, which limits their capacity to around 7 kilowatts, whereas a three-phase power system can

provide up to 12 kilowatts. As a result, data centres that rely on a single-phase power system may lack the necessary flexibility and scalability. To address this, it is crucial to provision for excess power as demand for data storage and processing can be unpredictable. Customers may become dissatisfied and switch to a competing service without adequate scalability.
Summarizing the discussion, Ashwin Moduga asked about India's potential to become an attractive destination for data centres and CapitaLand's plans in this regard. Surajit Chatterjee responded by stating that India has the necessary infrastructure, including land, connectivity, and electricity, to support the establishment of data centres. However, there is a need to develop a skilled workforce, create a robust data ecosystem, and streamline regulatory policies. CapitaLand aims to provide customized solutions that can offer greater efficiency, speed, and operational resilience, which will be a game-changer in the market. The company is committed to developing an efficient ecosystem for financial services while considering the complexities of the BFSI industry.
Brand Solutions is a marketing initiative for sponsored posts. No TechCircle journalist was involved in the creation of this content.

---