Here's every Microsoft product being revamped with AI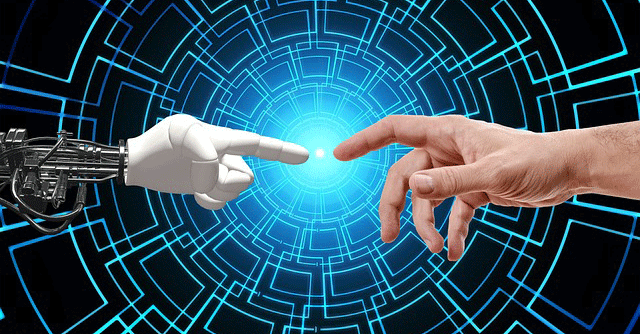 Microsoft on Thursday announced that it is bringing generative artificial intelligence (AI) dubbed 'Copilot' to its Microsoft 365 apps including Word, Excel, PowerPoint, Outlook, Teams and Viva. The software major said the new AI features will automatically generate first drafts, create presentations based on prompts, and summarise long email threads, and more.
The Microsoft 365 Copilot is the latest brick in the company's effort to bring generative AI capabilities into many of its products using cutting-edge AI technology from OpenAI, the research lab in which it invested billions of dollars in recent years. As part of that deal, it has access to its large language models. From GitHub Copilot to the revamped Bing Chatbot as well as Dynamics 365 Copilot, a new AI Copilot for both CRM and ERP software, here's a look at how Microsoft is lately baking AI technologies into some of its key products.
GitHub Copilot — A new generation of AI programmers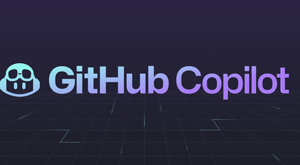 In June 2021, Microsoft-owned GitHub and OpenAI launched Copilot, a programming service that uses OpenAI's AI model Codex to generate real-time source code and function recommendations in Visual Studio. In simple terms, the AI tool was designed to save developers hundreds of hours. According to GitHub, Copilot halves development time by having as much as 40% of users' code being automatically generated. In November 2022, a class-action law­suit was filed in a US fed­eral court by a group of anonymous copyright owners chal­leng­ing the legal­ity of GitHub Copi­lot and the related OpenAI Codex. In January this year, Microsoft, GitHub, and OpenAI asked the court to dismiss the lawsuit, stating that the claims in the lawsuit doesn't hold up (the hearing for the dismissal will take place in May 2023).
Further, in February this year, GitHub said that its AI-based coding assistant is available for businesses at a monthly cost of $19 per user, after a short beta phase that started in December 2022. The Copilot for Business adds features like license management, organization-wide policy management and additional privacy features.
A revamped Bing, with ChatGPT built in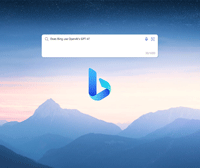 On February 7, Microsoft announced its integration of OpenAI's GPT-4 model into Bing, providing a ChatGPT-like experience within the search engine. Calling it "a new day for search", Satya Nadella, Chairman and CEO, Microsoft said that its revamped Bing will "deliver better search, more complete answers, a new chat experience and the ability to generate content".
The company said in its blog, that there are 10 billion search queries a day, but it is estimated that half of them go unanswered. That's because people are using search to do things it wasn't originally designed to do. It's great for finding a website, but for more complex questions or tasks too often it falls short.
For example, Bing reviews results from across the web to find and summarise the answer you're looking for, the company said. Say, you can get detailed instructions for how to substitute eggs for another ingredient in a cake you are baking right in that moment, without scrolling through multiple results. Also, it will help you plan a week-long family vacation somewhere in Europe, starting from London, it will show you the exact and more accurate result, when given certain prompts.

Edge web browser with new AI capabilities
On February 7, Microsoft created another milestone by announcing a new version of its Edge web browser that includes AI technologies built in. With the new browser, web users are able to do things like summarise search results with AI's help and converse with AI chatbots to get their questions answered, among other things.
"It's sleeker, it's lighter," Yusuf Mehdi, Microsoft Corporate VP, said, when demonstrating the new version of the browser.

Similar to the updates to Bing, an AI chatbot is available in a sidebar in Edge and includes two functionalities at launch: chat and compose. With the Edge Sidebar, users can, for example, ask for a summary of a lengthy financial report to get the key takeaways – and then use the chat function to ask for a comparison to a competing company's financials and automatically put it in a table.
Users can also ask Edge to help you compose content, such as a LinkedIn post, by giving it a few prompts to get started. After that, you can ask it to help you update the tone, format and length of the post. Edge can understand the web page you're on and adapts accordingly, the company said.
AI-powered Dynamics 365 Copilot for the enterprise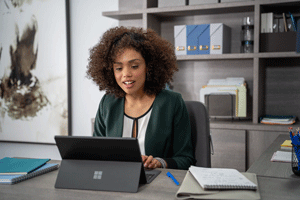 After introducing AI-backed technologies to its consumer products such as Bing, Edge and Teams, Microsoft seems to be now turning its focus towards enterprise tech. On March 6, the company launched Microsoft Dynamics 365 Copilot, dubbed as the world's first AI Copilot for customer relationship management (CRM) and enterprise resource planning (ERP) segments.
The Copilot, according to Microsoft, harnesses the next-generation AI capabilities and natural language processing to various business functions. Be it sales, service, marketing, or supply chain, the new Microsoft Dynamics 365 Copilot will work along with professionals and enable them to conceptualise and create content efficiently, deal with time-consuming tasks and insights on best practices. And, all of this can be done simply by describing what's needed.
Microsoft in its blog said the new Copilot cited its recent survey suggesting that nine out of 10 workers hoped to use AI technologies to reduce tasks that are repetitive in their jobs. "These AI capabilities allow everyone to spend more time on the best parts of their jobs and less time on mundane tasks."

AI to Windows 11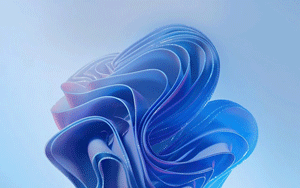 On February 28, Microsoft released an update to Windows 11 including new AI-powered Bing, to the taskbar and phone link for iOS. With the typable Windows search box and the new AI-powered Bing, users will find the answers they are looking for, 'faster than ever before', the company said, adding that the search box is one of the most widely used features on Windows, with over half a billion users every month.
Microsoft however has not mentioned the rollout date and said that users in the Bing preview can access this feature by installing the latest Windows 11 update, and other users can join the new Bing preview waitlist.
Microsoft 365 Copilot integrated in productivity apps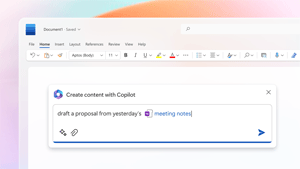 The company announced on March 17 that it is integrating Microsoft 365 Copilot in the productivity apps, including Word, Excel, PowerPoint, Outlook, and Teams. In a blog post on Thursday, Microsoft said the new AI tool will increase creativity, efficiency and productivity at work. For example, Copilot in Word can write, edit, summarise and create right alongside people as they work. Copilot in PowerPoint enables the creation process by turning ideas into a designed presentation through natural language commands and, in Excel it would help users unlock insights, identify trends or create professional-looking data visualisations in a fraction of the time.
The company further said that Copilot in Outlook can help synthesize and manage the inbox to allow more time to be spent on actually communicating and in Teams, it makes meetings more productive with real-time summaries and action items directly in the context of the conversation.
---