HPE acquires OpsRamp for an undisclosed term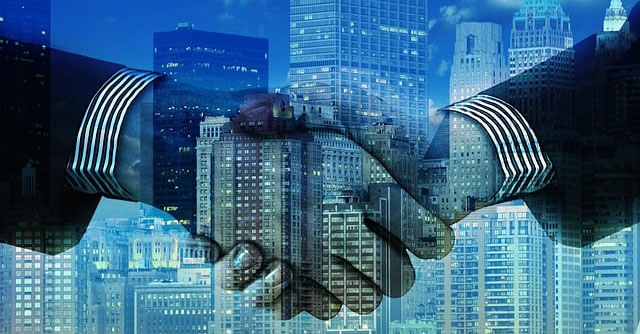 American IT company Hewlett Packard Enterprise (HPE) on Monday announced that it is acquiring OpsRamp, a cloud-based IT operations analytics management software provider, for an undisclosed term.
By acquiring the company, HPE said, it will be able to offer "complete support for hybrid and multi-cloud IT infrastructures, extending its services portfolio to include advisory, operational, and managed services through HPE GreenLake", an as-a-service offering that brings cloud-like flexibility to data centres and other locations, such as satellite and remote offices.
HPE further said that the OpsRamp's technology will be integrated with the HPE GreenLake platform. That said, OpsRamp's technology – which delivers discovery, monitoring, automation, and event resolution with artificial intelligence for IT operations (AIOps) – will provide GreenLake with an AI and machine learning IT operations platform aimed at detecting and resolving IT service management issues with intelligent management.

Headquartered in San Jose, California, OpsRamp was part of Hewlett Packard Pathfinder's venture capital investment in 2020, which is an investment portfolio of Founders Fund in California that invests in technology companies. OpsRamp delivers a hybrid digital operations management platform that supports hundreds of customers worldwide to modernize and reduce the cost of their digital operations management.
"Customers today are managing several different cloud environments, with different IT operational models and tools, which dramatically increases the cost and complexity of digital operations management," said Fidelma Russo, Chief Technology Officer of Hewlett Packard Enterprise, adding that the "combination of OpsRamp and HPE will remove these barriers by providing customers with an integrated edge-to-cloud platform that can more effectively manage and transform multi-vendor and multi-cloud IT estates".
Varma Kunaparaju, CEO of OpsRamp, informed that the acquisition will also enable "partners and the channel to play a pivotal role to advance their as-a-service offerings, as enterprises look for a unified approach to better manage their operations from the edge to the cloud".

While the companies did not provide any time-frame for the integration, the transaction is expected to close in the third quarter of the HPE 2023 fiscal year, the company said in a statement.
In 2020, OpsRamp signed a partnership with Google Cloud, which hosts the AI powered OpsRamp cloud management, monitoring and discovery platform on Google Cloud. As per the dead, Google Cloud also sells OpsRamp on the Google Cloud Marketplace.
---