Microsoft to build its own mobile game store like Apple, Google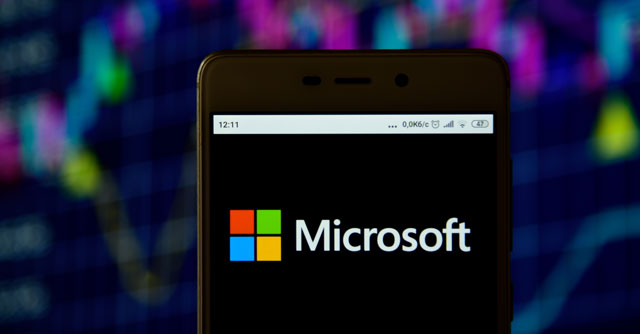 Microsoft plans to create a new app store for games for iPhones and Android smartphones by next year, if the company's $75 billion acquisition of Activision Blizzard is approved by authorities, according to the head of its Xbox business.
In an interview with Financial Times, Microsoft Gaming CEO Phil Spencer said, "We want to be in a position to offer Xbox and content from both us and our third-party partners across any screen where somebody would want to play." He further said, "Today, we can't do that on mobile devices but we want to build towards a world that we think will be coming where those devices are opened up."
Spencer added that the DMA (Digital Markets Act) from the European Union will help the company in establishing and launching its mobile application store. As of 2024, the new law will be in force. The new rule mandates that both Apple and Google must make it possible for customers to install and access digital material from sources other than their own app stores.

Last year when Microsoft revealed its plan of acquisition of Activision Blizzard, the corporation dropped hints about its upcoming next-generation store. The Xbox mobile store will rely on Activision Blizzard content like Call of Duty: Mobile and Candy Crush Saga, two of the most popular mobile games published by Activision and King, respectively. This is an attempt to challenge the dominance of the iOS and Android app stores in the mobile gaming market, reported by The Verge on October 19, 2022.
For Microsoft's Xbox mobile store to succeed on Android and iOS devices, authorities will need to take action against Apple and Google. Apple prohibits users from accessing other app stores on its iOS devices, and in many regions, users also lack access to alternative payment methods.
Software firms like Microsoft and music streaming service Spotify are banking on the European Union's Digital Markets Act to push Apple and Google to alter their app distribution strategies for mobile devices and, by extension, to make their platforms and app stores more competitive.

Both Apple and Google have dominated the mobile app market with their respective app stores. While Google's Android does support third-party app shops, they've been unable to effectively challenge the dominance of the Play Store. Microsoft is planning to create its own mobile gaming shop to challenge the current market dominance of two companies.
Microsoft has made many game developer acquisitions over the past five years, including Ninja Theory, Playground Games, Zenimax Media, and most recently Activision Blizzard. The most recent purchase can help the firm break into the mobile industry by opening a dedicated storefront stocked with popular games like "Call of Duty Mobile" and "Candy Crush Saga" and promising newcomers. Mobile games have been a major source of revenue growth for Activision Blizzard. Microsoft will have an advantage due to its control over distribution through its own store.
Microsoft's biggest issue is finishing the Activision Blizzard transaction, which is being reviewed by authorities in the United States, the United Kingdom, and the European Union. With concerns that the purchase will lead to "higher costs, fewer alternatives," the UK's Competition and Markets Authority (CMA) said last month that it will open an antitrust inquiry into the transaction. Microsoft has made a promise to regulators that it will keep popular games like "Call of Duty" playable on rival platforms for the foreseeable future in an effort to pacify them.

The company has also inked a 10-year agreement with Nintendo to port Xbox titles over to their systems.
---