IT services firms bet on private 5G solutions for new deals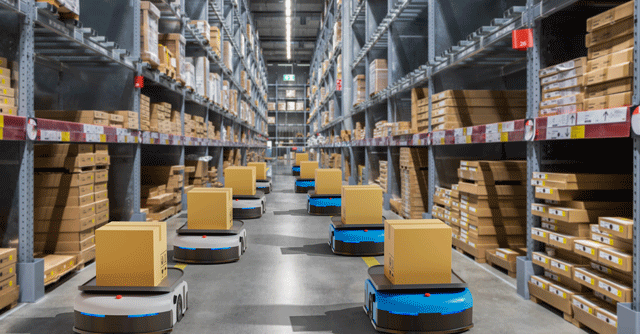 IT services firms in India are looking to cash in on the rollout of 5G networks by providing enterprises with services for private 5G networks. Companies like Infosys, IBM, HCLTech and more are looking to tap this market, which is expected to grow in future. They aim to offer pay-as-you-go solutions to enterprises, aimed at simplifying adoption of these networks.
Private 5G networks are dedicated networks deployed for an organization at a site or a facility in partnership with a telecom operator. They allow firms to take advantage of 5G-based cellular networks, which is more secure, and lets them create dedicated virtual networks on demand for ultra-low latency use cases.
Experts said IT services firms, with their experience of providing software, platform, and infrastructure-as-a-service to enterprises across sectors, have a good opportunity.
For instance, India's second largest IT services provider, Infosys offers a service called multi-access edge computing, designed to help enterprises move traffic from the cloud to the edge, resulting in lower network lag. This allows companies to run data processing tasks nearer to the user instead of depending on cloud data centres. Such use cases are imperative for smart factories, autonomous driving, etc., where data processing needs to happen in real time.

According to Infosys, this makes a private 5G network more reliable for high-bandwidth use cases such as drone-based real-time analytics, high-definition media, and video analytics, metaverse, operating remote guided vehicles, and several other industrial IoT applications.
"Private 5G as a service helps various organizations and enterprises in different verticals with purpose-built solutions and services," said Pulkit Pandey, principal analyst at Gartner. "These services can include cellular design, solution integration, installation, validation, technical expertise provision, operational efficiency, and scoping."
In fact, global revenue from private 5G wireless infrastructure is expected to jump to $8.3 billion by 2026, from $1.7 billion in 2021, according to a March 2022 report by research firm International Data Corp. (IDC).
HCLTech, too, said it has expertize in digital engineering, cloud, intelligent automation, MEC, Operational Technology (OT), IoT, and 5G. Its offerings include distributed telco labs, a strong partner ecosystem, and proven as-a-service models.
"All this, combined with its assets in 5G system integration services, places HCLTech in a strong position to enable telecom operators of public and private 5G to seamlessly deploy and integrate critical components of a future-ready network," said Vijay Guntur, President, Engineering and R&D Services at HCLTech, adding that the firm is working with enterprises to help them adopt 5G at scale.
"Today's changing market dynamics, disruptive business models, and regulatory compliances need an effective strategy to accelerate digital transformation through 5G adoption," said Dinesh Rao, Executive Vice President, Co-Head of Delivery at Infosys.

"Since the IT companies are positioning themselves as a pre-integrated 5G stack provider, their value proposition includes increased network efficiency and cost-effectiveness as they claim to remove the cost overheads by providing a pre-integrated solution to the enterprises and organizations," said Gartner's Pandey.
---