Bosch elevates Guruprasad Mudlapur to managing director position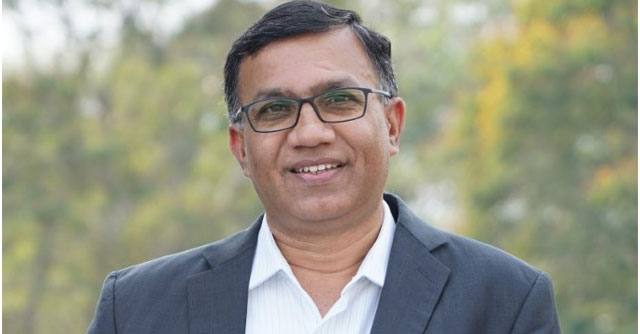 German auto components company Bosch has promoted its longstanding executive Guruprasad Mudlapur as managing director, and president of the Bosch Group in India with effect from July 1.
Mudlapur will succeed Soumitra Bhattacharya who will be retiring from Bosch India effective June 30, after 28 years of service in various capacities, the company said in a statement.
Further, the company said that from July 1, Sandeep Nelamangala, currently, executive director at Bosch Ltd and executive vice-president, mobility solutions at Bosch India, will be appointed as joint managing director of Bosch Ltd.

Commenting on the new appointments, Filiz Albrecht, Member of the Board of Management and Director of Industrial Relations of Robert Bosch GmbH, who is also responsible for the Bosch Group in India, said that he is "confident that the new leadership will continue to make a positive impact for all our stakeholders".
Mudlapur will be responsible for the strategic growth and overall performance of the business in the region. At the same time, he will continue to be chief technology officer for Bosch Ltd, it added.
He joined Bosch in August 2008 and has more than 15 years of experience in the Bosch Group where he has held various positions in engineering and business management. Most recently, he was joint managing director and chief technology officer of Bosch Ltd, the company said. Previously, he was regional president and managing director of Bosch Automotive Electronics Pvt Ltd.

Prior to his decade and a half stint in the company, Mudlapur worked with NXP Semiconductors for over 14 years at the semiconductor company's Singapore and Netherlands units.
The company said that Bhattacharya will retire as president of the Bosch Group in India and from the board of management of Bosch Ltd. He took over the role of president of the Bosch Group in India and managing director for Bosch Ltd in 2017. Prior to that, he was joint managing director and chief financial officer for Bosch Ltd.
Mudlapur completed bachelors in engineering (B.E) in electronics from B.M.S. College of Engineering, Bangalore and pursued a management programme from the Indian Institute of Bangalore (IIMB).

---