Microsoft announces public preview of its collaborative work app Loop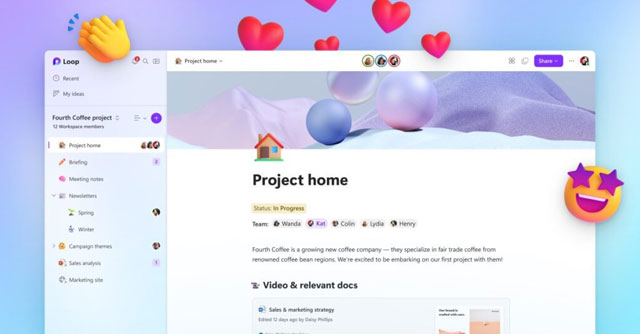 Microsoft has announced the public preview for Microsoft Loop, a collaborative hub that offers a new way to work across Office applications and managing tasks and projects.
The company is releasing its Loop app on the web, Android, and iOS as a public preview. This enables individuals to collaborate on projects with live-updating components that can be dropped into Microsoft 365 applications such as Word and Outlook. For instance, you may insert a table into a Word page that automatically updates when users make changes.
Loop is comprised of three primary elements, Loop components, Loop pages, and Loop workspaces, that together can be used to paste real-time content blocks into applications such as Outlook, Microsoft Teams, and Word. Microsoft claims that Loop is intended to bridge the gaps between working in virtual teams, which expanded during the pandemic.

Microsoft is also integrating its new Microsoft 365 Copilot solution into Loop. In private testing at the present, the AI-powered Copilot will make recommendations to develop a brainstorm or blueprint, allowing one or more people to update the thoughts and then share them in applications such as Outlook and Teams.
The software firm introduced Loop in 2021, which extends the company's concept for Fluid Framework. It is also Microsoft's alternative to Google Workspace, which enables dashboards for real-time, digital-first project collaboration.
Microsoft is bringing Loop to smartphones as well. While your phone isn't always the greatest way to write documents, it's frequently convenient to be able to check in on the go or write down an essential idea while away from your computer. The mobile Loop app is designed for capturing photos, ideas, and more.

---