Hindenburg accuses Jack Dorsey's Block of fraud, manipulating user numbers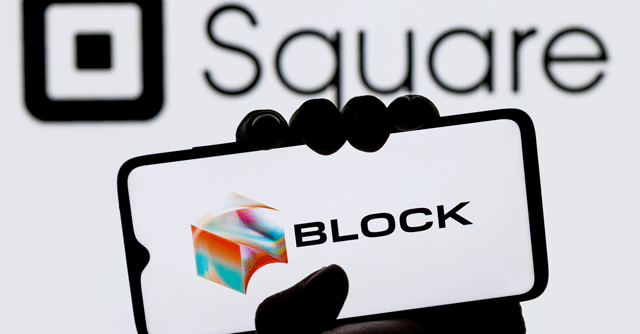 US-based investment research firm Hindenburg Research has accused Jack Dorsey-led tech conglomerate Block Inc (formerly known as Square) of fraud, misleading investors, dressing up predatory loans, and inflating user base.
In a report, published March 23, Hindenburg accused Block of using duplication to inflate the user base of its mobile payment service Cash App. It alleged that Cash App's claim of having 80 million annual transacting active users is Inflated and the result of mass duplication.
Hindenburg claims Cash App's employees said that the management ignored anti-money laundering (AML) and know-your-customer (KYC) laws, which is believed to have led to a proliferation of fake accounts and made it easy for bad actors to create multiple accounts for identity fraud and extracting stolen funds.

According to Hindenburg, Block reported a surge in user base and revenue during the pandemic which boosted the company's stock by 639% during the pandemic.
"Multiple former customer service reps we interviewed described how Cash App's user data has been inflated by single individuals that have numerous associated accounts, sometimes numbering in the hundreds. Often these were associated with blacklisted accounts banned for fraud or other policy violations," the report claims.
Hindenburg also accused Dorsey and co-founder James McKelvey of going on a "selling spree" and offloading over $1 billion of stocks during the pandemic. "According to our analysis, between March 1, 2020, and December 31, 2021, Block CEO Jack Dorsey sold approximately $574.3 million in stock, at prices as high as $277.51 per share," the report claims.

Block CFO Amrita Ahuja and the lead manager for Cash App Brian Grassadonia dumped millions of dollars in stock, the report added.
According to Hindenburg, Block avoided banking regulations in the US to boost profitability. For instance, to avoid interchange fees, it routed payments through a small bank and overcharged merchants. Interchange fees are charged to merchants for accepting the use of payment cards.
Block's share price fell 15% to $61.88 on the New York stock exchange on Thursday. Block on its part said it will cooperate with the Securities and Exchange Commission (SEC) and is considering legal action against Hindenburg Research for its "factually inaccurate and misleading" report, the company said in a statement, according to a Bloomberg report.

Dorsey co-founded Block in 2009 when he was also the CEO of Twitter, which was acquired by Tesla founder Elon Musk last October. Valued at $38 billion, Block's subsidiary companies include Square (B2B payments platform), Weebly (web hosting service), Tidal (digital music streaming), and the Cash App.
Cash App ended 2022 with 51 million active users, growing at 16% year-on-year (YoY), while gross profit in Q4 2022 rose 64% to $848 million. Block itself posted revenue of $4.65 billion and gross profit of $1.66 billion in Q4, beating Wall Street estimates.
Hindenberg claims that its investigation in Block took two years and involved interviews with former employees, partners, and industry experts along with an extensive review of regulatory and litigation records, and public records.

The US-based researcher is also a short seller and has targeted several big firms in the last few years including Indian conglomerate Adani Group, which was accused of stock manipulation and improper use of offshore tax havens.
---