Brands' interest in NFTs fades but industry remains hopeful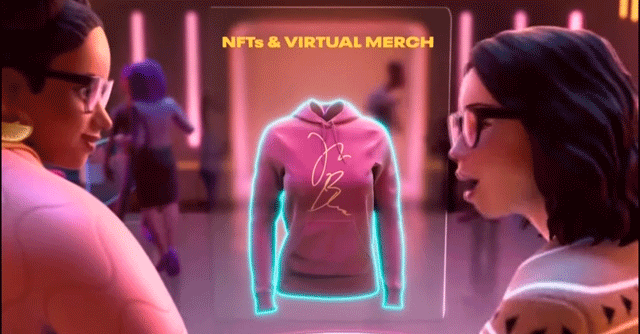 Brands tapping into non-fungible tokens (NFTs) for engagement and to offer exclusive experiences to customers, especially millennials, hasn't taken off in India as was expected initially. After the initial furore from celebrities and a handful of brands, the market has remained muted in India.

NFT platform providers said that very few brands in India are venturing into the NFT space as India still doesn't have many takers for NFTs.
"While NFTs have the potential to revolutionize digital ownership and value exchange, their adoption by brands and companies in India has been slow. This is largely due to the lack of awareness of NFTs among the general public, as well as a significant supply and demand gap with fewer buyers compared to creators in India," said Toshendra Sharma, founder, and chief executive of NFT firm NFTically, which launched COMEARTH, a metaverse platform with NFTs for brands.

Textile company Mafatlal Industries, which opened a metaverse gallery and NFT store for fashion enthusiasts on COMEARTH last July, along with car maker MG Motors, travel platform MakeMytrip, Tansihq, and phone maker Nothing, are some of the companies that have used NFTs to drive engagement and create buzz around their new products. But the number of such brands hasn't grown in the last year, amid an overall downturn in the crypto market.
On the other hand, outside India various big firms such as Gucci, Nike, Adidas, Time Magazine, Budweiser, and McLaren have dabbled in NFTs. In fact, Adidas, Nike, and Gucci generated $137.5 million in sales of their NFT collections in just three months, according to a March 2022 report by DappRadar.
"Whenever a new concept enters the market, like NFT, it is actually nudging an idea set that does not exist in the mindset of consumers. For many brands these are oblique thoughts and concepts," said Harish Bijoor, a brand strategy specialist.

Bijoor pointed out that NFTs are in the initial stages of their lifecycle when only individuals and a few "maverick brands" adopt it for the PR value. " The rest will wait and watch, and join when it matures," said Bizoor, adding that markets such as the US are a lot more aware and mature in terms of the adoption of new technologies.
Further, experts added that last year's slump in the cryptocurrency market has also impacted sales in the NFT industry. Last June, NFT sales plummeted to a 12-month low at over $1 billion after reaching a record high of $12.6 billion in January, according to market research firm Chainalysis.
"The crypto winter has weakened investor confidence in the broader cryptocurrency market and consequently the NFT industry has been affected too," said NFTically's Sharma. He added that many buyers are skeptical about NFTs due to fear of scams and fraudulent projects.

A case in point is NFT rug pulls, where fake NFTs are launched and after a few rounds of investments the project is abandoned causing monetary loss to early investors. According to crypto exchange Zebpay, losses incurred on NFT crimes increased by 667% in 2022.
Kameshwaran Elangovan, COO and Co-founder of blockchain firm Guardianlink, said that the domino effect of the crypto winter did impact NFTs, simply because a large part of NFT trading takes place in cryptos. However, Elangovan also reminded that some brand NFTs performed well despite it.
"A lot of brands have launched their NFTs and metaverses in the middle of the crypto winter. Games like Meta Cricket League witnessed the sale of more than 55,000 NFTs in less than 10 minutes," he added.

That said, the NFT platform providers still believe that brands in India will play a key role in driving NFT adoption.
"Once Indian brands or rather, the brands facing Indian markets figure out the essential elements that are likely to influence emotional engagement and exclusivity, the possibilities of brand NFTs in India will grow not just proportionally but exponentially," said Elangovan.
To be sure, 39% of marketing professionals who used NFTs for brand engagement found it has the highest return on investment among all tools they used, according to a May report by software firm HubSpot.

"Once we see big brands stepping into the NFT bandwagon, it is quite likely that a lot of brands will start chipping into the space," added Elangovan.
---