U.S regulator sues Crypto firm Binance for violating trading laws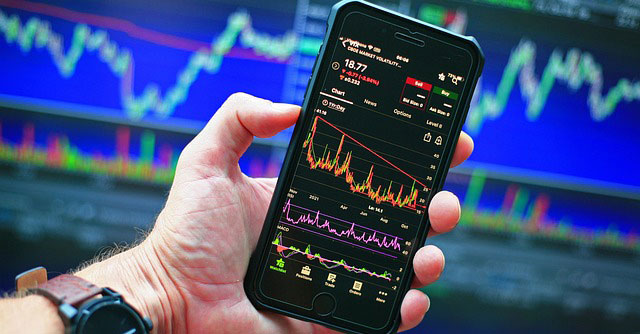 Crypto exchange Binance and its CEO and founder Changpeng Zhao have been sued by the U.S. Commodity Futures Trading Commission (CFTC) on Monday for allegedly violating US trading and derivatives laws. In a complaint filed on Monday, the CTFC accused Binance of having an "ineffective compliance program" and claimed that it has "knowingly" broke the law.
The CTFC has also charged Samuel Lim, Binance's former chief of compliance, for allegedly "aiding and abetting Binance's violations through intentional conduct that undermined Binance's compliance program." The agency claimed that Zhao, Lim, and other executives "failed to properly supervise Binance's activities" and as a result "actively facilitated violations of U.S. law".
The lawsuit further alleged that Binance has operated a facility for trading digital asset derivatives in the U.S. since July 2019, allowing residents to trade futures, swaps, and options on cryptocurrencies including Bitcoin, Ethereum, and Litecoin.

The lawsuit further addressed some of the internal conversations quoting a report from The Wall Street Journal published on March 5 this year, which mentioned that Binance "instructed" its customers in the U.S to use virtual private networks (VPNs) to hide their locations in order to trade on the platform.
That said, Binance made attempts to grow its footprint in the U.S. despite claims that the exchange would prevent U.S. residents from accessing Binance's platform, the lawsuit said, adding that the crypto exchange has taken "a calculated, phased approach to increase its U.S presence despite publicly stating its purported intent to 'block' or 'restrict' customers located in the United States from accessing its platform".
"Today's enforcement action demonstrates that there is no location, or claimed lack of location, that will prevent the CFTC from protecting American investors. I have been clear that the CFTC will continue to use all of its authority to find and stop misconduct in the volatile and risky digital asset market," CFTC chair Rostin Benham said in a statement.

In a post on the company's blog, Zhao responded a few hours later that "the complaint appears to contain an incomplete recitation of facts, and we do not agree with the characterization of many of the issues alleged in the complaint."
The two largest cryptocurrencies by market capitalization, Bitcoin and Ethereum, fell on the news on Monday, according to crypto news website CoinGecko.
CTFC's lawsuit against Zhao and other Binance executives reflects a larger federal crackdown on cryptocurrency in the wake of Sam Bankman-Fried founded FTX's collapse. FTX's slide started after Zhao announced he would sell off Binance's share of FTX's token, FTT. That shook investors, who pulled their money out of FTX. At first, Binance offered to bail out FTX, but Zhao withdrew that offer the next day. FTX then filed for bankruptcy.

Last year, the Federal Trade Commission began investigating various crypto firms for possible misconduct. In February this year, the Securities and Exchange Commission (SEC) hit the Kraken crypto exchange with a $30 million fine for allegedly selling unregistered securities. Last week, the SEC also sued Tron founder Justin Sun, a Chinese crypto entrepreneur for his fraud crypto schemes, along with the eight other celebrities Lindsay Lohan and rapper Soulja Boy who were paid to illegally promote his crypto assets, namely Tronix and BitTorrent.
---