Accenture announces generative AI and LLM centre of excellence for clients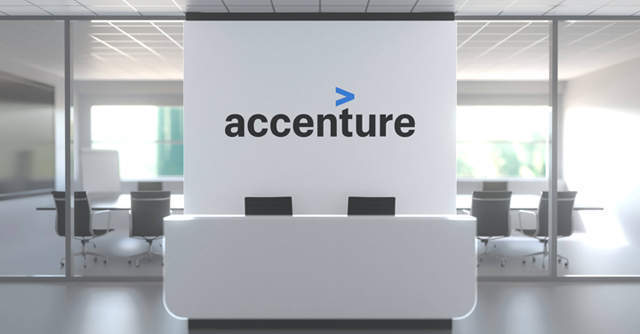 Ireland-headquartered global information technology (IT) consulting firm Accenture on Friday announced the establishment of its cross-company generative artificial intelligence (AI) and large language model (LLM) centre of excellence (CoE). The initiative will include 1,600 employees from within Accenture involved in creating generative AI solutions for its clients.
In a survey report published on Thursday, Accenture noted that within the next three to five years, nearly 40% of all working hours can be affected by AI models such as OpenAI's GPT-4 — the technology powering the latest generation of the AI-powered chatbot, ChatGPT.
Other key findings of the global survey also added that 51% of all employee work hours in IT and tech-related teams are consumed in "language tasks" — such as writing reports based on data. Furthermore, a projection offered by the report claimed that 42% of the surveyed companies are planning to make "large investments" in deployments of ChatGPT as plugins and application programming interfaces (APIs) this year itself.

Paul Daugherty, group chief executive of Accenture Technology, said in a press statement that while generative AI will have "far-reaching impact", gaining its benefits will "require significant investments in data, people and customizing foundation models to meet organizations' needs."
The widespread popularity of generative AI rose to the fore largely in November last year, when OpenAI released ChatGPT, a chatbot powered by the erstwhile-current LLM underneath it, GPT-3.5. An LLM is a fundamental AI model that is trained on large-scale data, sourced by companies from public and private repositories alike, in order to understand natural human language queries and produce human-like natural language responses based on these queries.
Since the rollout of ChatGPT, enterprises globally have expressed interest in incorporating generative AI in their business operations. Earlier this month, following the rollout of GPT-4 — the latest LLM by OpenAI, enterprises in India told Mint that they were evaluating the new use cases that chatbots may acquire from the latest technology, which include understanding local languages better and also deciphering images.

Beyond OpenAI, other organisations are also building their own LLMs, including Google, Microsoft, DeepMind and others.
---