Google CEO Sundar Pichai promises Bard AI upgrades soon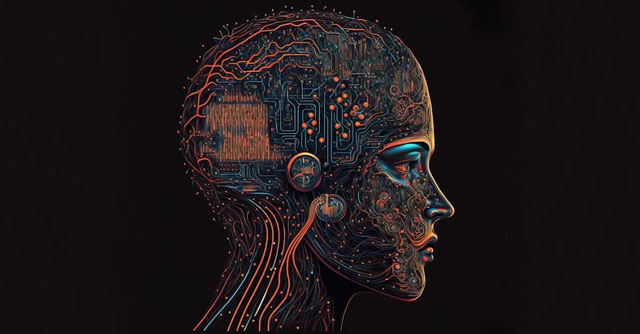 Alphabet's chief executive Sundar Pichai has said on Friday that Google will soon be upgrading Bard, the company's new conversational artificial intelligence (AI) technology.
Bard AI, which was first released to public users on March 21, failed to garner the attention Microsoft-backed AI lab OpenAI's ChatGPT has been getting since its launch in November 2022. Employees at Google even expressed dissatisfaction with its "early launch" with many said that the firm handled the announcement in a "rushed," "botched," and "un-Googley" manner.
In a podcast published today in New York Times, Pichai said that Bard is running on a "lightweight and efficient version of LaMDA," an AI language model that focuses on delivering dialog. "In some ways I feel like we took a souped-up Civic and put it in a race with more powerful cars," said Pichai.

Pichai noted, "We clearly have more capable models. Pretty soon, we will be upgrading Bard to some of our more capable PaLM models, so which will bring more capabilities, be it in reasoning, coding. It can answer math questions better. So you will see progress over the course of next week.
PaLM or Pathways Language Model (PaLM), as Google says, is a more recent language model. It is larger in scale and Google claims it is more capable when dealing with tasks like common-sense reasoning and coding problems.
Pichai also confirmed that he was talking with Google co-founders Larry Page and Sergey Brin about the work. He said that the company was always looking into various AI innovation, referring to the fact that it bought London based AI firm DeepMind. "So, this has been a long journey for us."

Pichai suggested that part of the reason for Bard's limited capabilities was a sense of caution within Google. "To me, it was important to not put a more capable model before we can fully make sure we can handle it well. We are all in very, very early stages. We will have even more capable models to plug in over time… and getting it right is very important to us," he said.
Pichai also discussed concerns that development of AI is currently moving too fast and perhaps poses a threat to society. Many in the AI and tech communities have been warning about the dangerous race dynamic currently in play between companies including OpenAI, Microsoft, and Google. Earlier this week, an open letter signed by Elon Musk and top AI researchers called for a six month pause on the development of these AI systems
"In this area, I think it's important to hear concerns," said Pichai regarding the open letter calling for the pause. "And I think there is merit to be concerned about it ... This is going to need a lot of debate, no-one knows all the answers, no one company can get it right."

At the launch of Bard AI last week, Pichai warned employees that although thousands of people had already tested the Bard AI, it might still have a lot of problems. "Even after all this progress, we're still in the early stages of a long AI journey," Pichai wrote in a memo to employees, according to CNBC. "As more people start to use Bard and test its capabilities, they'll surprise us. Things will go wrong."

He further said, "we've taken a responsible approach to development, including inviting 10,000 trusted testers from a variety of backgrounds and perspectives, and we'll continue to welcome all the feedback that's about to come our way. We will learn from it and keep iterating and improving."
---