LTTS and Ansys to set up a centre of excellence for digital twin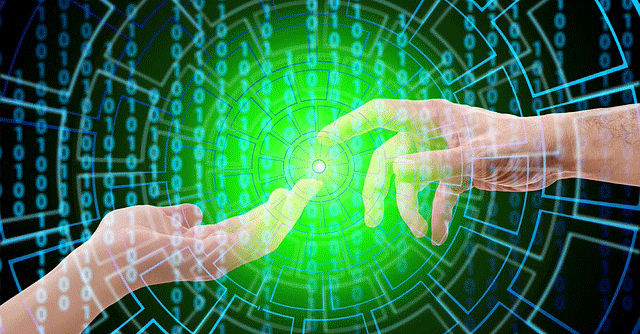 L&T Technology Services Limited (LTTS), a subsidiary of Larsen & Toubro Limited focused on engineering and R&D (ER&D) services, and Ansys, a provider of engineering simulation software signed a memorandum of understanding (MoU) to set up an LTTS-Ansys centre of excellence (CoE) for digital twin. According to LTTS, the CoE will help them showcase digital twin proofs of concept to its customers and speed up their adoption.
A digital twin is a virtual model or copy of a product, process or a service. The technology enables companies to test and validate a product before it even exists in the real world. By creating a replica of the planned production process, a digital twin enables engineers to identify any process failures before the product goes into production.
"Digital twins offer the potential to transform manufacturing businesses by enabling predictive maintenance, saving on warranty and insurance costs, and optimizing product operations. By leveraging Ansys' simulation tools, such as its Twin Builder solution, the CoE will help accelerate the digital thread for manufacturing and industrial enterprises," the company said in a statement.

In March last year, LTTS launched its next-generation IoT-based engineering practice on Digital Twins. The company believes that the latest collaboration will bring the benefits of digital twins to a range of industries, from oil and gas to automotive, aerospace, and defense, among others.
Abhishek Sinha, chief operating officer and board member at L&T Technology Services Limited said in the press release that "digital twin opens up fascinating new possibilities in the Industrial Internet of Things with positive outcomes for product design, development and manufacturing". He believes that the "collaboration with Ansys which will help our customers visualize every aspect of production and gain actionable insights".
"With Ansys' simulation tools, we will be able to accelerate the digital thread of enterprises across manufacturing and industrial segments in particular. This association will further help accelerate the adoption of digital twin technologies and solve complex problems for our global clientele," he added.

To be sure, other large global firms in India including Larsen & Toubro (L&T), Honeywell and Lowe's are using digital twin technologies to transform their Global Capability Centres (GCCs) from mere cost centres that handle back-office functions to innovation hubs.
A report published in July last year by staffing firm Xpheno further said that over 15% of the experienced robotic-process automation (RPA) skillsets in the country, are employed with GCCs, and a part of them are involved in digital twin projects.
---