Swiggy CTO Dale Vaz steps down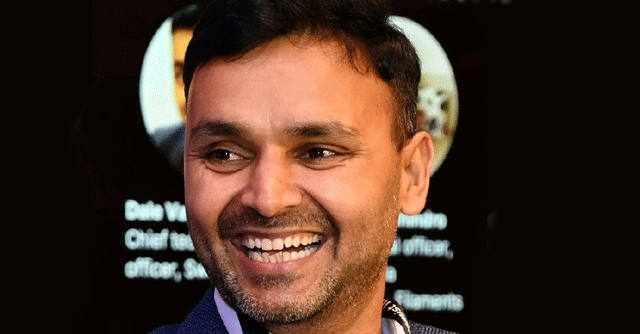 Food and grocery delivery platform Swiggy's chief technology officer Dale Vaz has stepped down from the position. Madhusudhan Rao, the company's senior vice president of consumer tech and fintech (engineering and product), will be succeeding Vaz.
Vaz was with Swiggy for close to five years, where he joined after an 11-year stint with the e-commerce company Amazon. As per Swiggy's statement, Vaz is moving to pursue his entrepreneurial ventures. He will continue in his role at Swiggy till May 2023 and will be associated with the company for an extended period of time in an advisory role. Vaz joined Swiggy as the head of engineering and data science in 2018. He was promoted to the post of CTO in 2020 after Swiggy co-founder Rahul Jaimini exited the company in 2014.
Rao, who will be taking over the role from Vaz, has been with Swiggy for the last four years. A computer science graduate from Vivesvaraya Technological University, Rao has previously worked with companies like ThoughtWorks, Amazon, and Boomerang Commerce.

The exit and new appointment come a few days after Swiggy Instamart chief Karthik Gurumurthy announced that he will be on a sabbatical from work. Gurumurthy will be succeeded by Swiggy co-founder Phani Kishan Addepalli.
In February this year, Swiggy announced the appointment of three directors to the board – Mallika Srinivasan, Padma Shri awardee, chairman and managing director of TAFE; Shailesh Haribhakti, chairman of Shailesh Haribhakti & Associates; Sahil Barua, managing director and CEO at Delhivery. The company then said that these were the first independent directors of Swiggy to strengthen the governance and build the business at scale.
---