Four top VPNs for enterprises and SMBs to use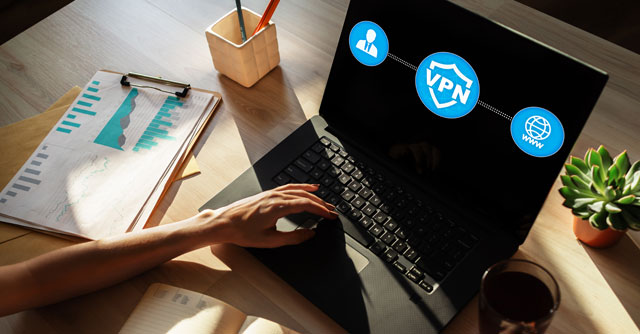 Work-from-home policies are becoming increasingly common at many companies. It's great to be able to work from home, but if you're going to be using the company's network or resources, you need to be sure they're secure. A reliable VPN service is the best bet for achieving this goal for businesses.
With an enterprise VPN, employees can connect to the internal network and use the company's resources from any location with an internet connection. Business VPNs give employers more management over the security of employees working remotely and their access to company data.
Here are some of the top VPNs or enterprises.

NordVPN
NordVPN provides an enterprise VPN together with multi-layer network security that can be managed from a single interface.
The features offered by NordVPN include site-to-site and dedicated IP connectivity, as well as the ability for remote workers to connect to the company's onsite network over an encrypted tunnel. Integration with SSO systems, group permission management, and consolidated invoicing are just a few of the business-level administration features.

Further, it also offers an advanced encryption system that can stop hackers and other security breaches. In accordance with regulations set down by India's Computer Emergency Response Team (CERT-in), NordVPN does not operate any servers in India at this time.
CyberGhost
CyberGhost VPN has several useful features, such as a kill switch, split tunneling, and anti-tracking, making it a good choice for businesses. It adds an extra layer of protection to the user's online activity by using strong encryption techniques.

In addition to its security features, CyberGhost VPN's administration portal is straightforward to use, freeing IT staff to focus on other important business matters. However, CyberGhost also stores users' data, which could be an obstacle for some.
ProtonVPN
One of the oldest and most trusted names in privacy, ProtonVPN is a service provided by the same business that created the popular encrypted email service ProtonMail. It allows users to maintain complete online anonymity with this VPN service, which utilises advanced security features like a kill switch, split tunneling, and DNS leak prevention from highly secure data centres.

In addition to its multiple security features, such as military-grade servers, ProtonVPN stands out as a VPN service. By not keeping any logs of its users' activity, ProtonVPN is committed to protecting your privacy on the internet. The open-source software used by ProtonVPN is trustworthy since it is publicly audited.
The company removed servers in India last year, over concerns over CERT-In's policies.
FortiClient VPN

Fortinet's endpoint protection offering, FortiClient, provides full visibility via a centralised management panel and automatic protection against threats and control of vulnerabilities.
Web application firewalls guard against botnets and allow for fine-grained management of application traffic, such as that generated by SaaS and other web-based platforms. FortiClient's vulnerability detection and, if enabled, auto patching features aid businesses in decreasing their attack surface.
FortiClient employs SSL and IPsec VPN to allow users access to internal networks and applications from anywhere with an internet connection. Centralised management in real time permits tracking of changes, monitoring of the attack surface, control of vulnerabilities, and enforcement of security compliance. The newest version 7.2 is available in India.

---