Zoho CEO urges govt to curb the rise of monopolies in AI, ensure transparency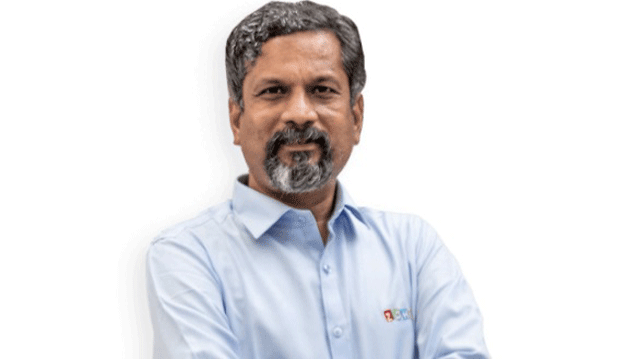 Founder and CEO of Zoho Corporation, Sridhar Vembu, is worried that artificial intelligence (AI) will reduce job opportunities for humans. He also aired concerns over the rise of monopolies controlling AI and urged policymakers to ensure firms are more transparent about their AI products.
"First of all, if AI were to eliminate all jobs, it means AI is able to produce all the goods and services humans need and want without human labor. Where will the jobs come from? In a world where AI makes goods and services free, the better question is what will humans do?" Vembu said in one of the posts in a Twitter thread.
He pointed out that Indians are able to access services such as free digital payments because of platforms like UPI. But that may not apply to AI-based services if a few companies are allowed to control the technology.

"That question really comes down to who owns the magical AI - are there monopolies that extract rent? Indians get practically free digital payments because UPI is a common digital good. That analogy applies to AI well. Public policy has to ensure that no one monopolizes AI," Vembu added.
Vembu also said that policymakers should "place strict openness requirements" on AI.
"Some providers will threaten to leave India but we must call their bluff. Indians can produce great AI too, subject to our laws," he added.

Several executives have expressed concerns over AI's impact on jobs. Last month, OpenAI co-founder and CEO Sam Altman also said that if properly done AI is going to eliminate a lot of current jobs.
The popularity of OpenAI's ChatGPT, which reportedly crossed over 100 million users in just two months, has fueled a mad rush for AI solutions, particularly those based on generative AI models such as GPT-4. Microsoft is one of the key investors in OpenAI and claims to have invested billions of dollars in the development of its AI models. The big tech firm has also deployed OpenAI models in its enterprise products through Azure OpenAI service.
Tesla and Twitter CEO Elon Musk, who was one of the co-founders of OpenAI, has criticized Microsoft's growing control over OpenAI. "OpenAI was created as an open source (which is why I named it "Open" AI), a non-profit company to serve as a counterweight to Google, but now it has become a closed source, the maximum-profit company effectively controlled by Microsoft," Musk said in a Twitter post in February.

Last month, a group of AI experts and industry executives led by Musk issued an open letter urging the industry to take a "six-month pause" on training AI systems that are more powerful than GPT-4.
Regulators in several geographies are also mulling laws to regulate the use of AI. For instance, the European Union is working on the AI Act, which will create a legal framework to regulate AI applications, products, and services.
In January, the National Institute of Standards and Technology (NIST), a US-based federal agency that builds technology standards, also released a risk management framework for AI, which can help firms build and use AI systems in an ethical and risk-free manner.

---