American LexisNexis extends consultancy contract with Infosys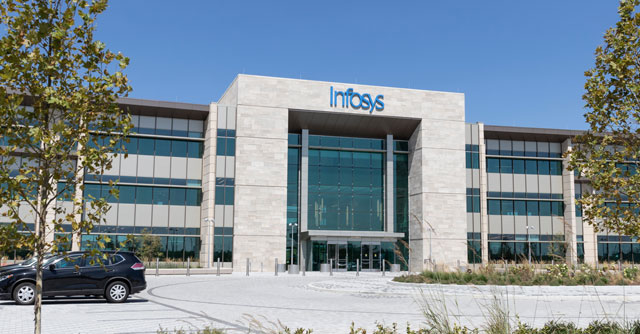 US-based data analytics firm LexisNexis on Wednesday announced an extension to its information technology (IT) outsourced services deal with domestic IT services firm, Infosys. The deal, which was announced on the Bombay Stock Exchange and others where Infosys is listed after markets closed in India on Wednesday, is an extension to Infosys offering outsourced IT services to the analytics company for 15 years.
The host of services that Infosys will handle for the company includes global content systems management, operation and handling of global business systems, and product development of LexisNexis' clients. Infosys will offer app maintenance support, app development and their engineering validation tests, and modernization of apps and related content.
Details of the deal's overall size in terms of net value, or the duration of contract extension, were not disclosed in Infosys' exchange filing.

The deal, however, fits the profile of contract expansions that industry stakeholders expect domestic IT firms to see more of. On April 3, Mint reported that the domestic IT sector is expected to see a revenue decline of nearly 700 basis points, which could see the sectoral growth fall to mid-single digit after three years of sustained double-digit revenue growth. While this phase, exacerbated by the covid-19 pandemic, saw IT services firms surge in revenue and net deals driven by the need for digitization of services, FY24 is expected to be a year of slowdown.
This slowdown, according to a March 31 report on the sector by analytics firm Crisil, is fuelled by a slowdown in tech spending across various industries due to inflationary concerns in the North American and European markets. The two geographies cumulatively account for over 80% of the overall revenue of all of India's top six IT services firms by market cap.
However, despite this slowdown, industry experts said that Indian IT firms are likely to see a larger number of core IT deals come through in higher numbers, but with smaller or more distributed deal valuations.

On Monday, Tata Consultancy Services secured a deal from the Norwegian government's railways maintenance agency to maintain their cyber security standards. Meanwhile, HCL Technologies on Tuesday announced a partnership with US-based Volante Technologies to build instant payment solutions and centres of excellence for enterprises.
---